Jonathan Alpeyrie @ Anastasia Photo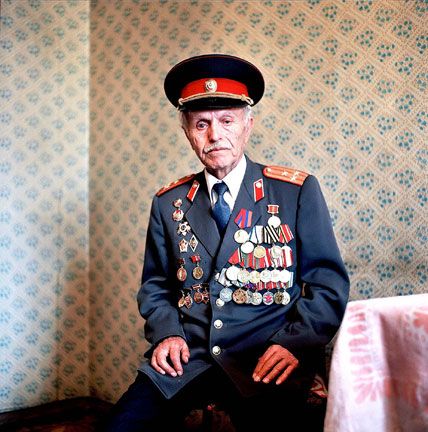 World War II Veterans
Exhibition: April 11 – May 12, 2012
Anastasia Photo is pleased to present World War II Veterans, featuring photographs by Jonathan Alpeyrie. This is his first exhibition with the gallery and highlights a body of work that he has worked on for five years.
The Second World War was fought by an entire generation of men from more than 60 nations. Jonathan Alpeyrie has made 210 rich portraits of veterans from 61 nations and documented their testimony of the war. This exhibition is a powerful document of these men and this unique time in world history and will include a selection of diptychs presenting veterans who fought on opposing sides during the war.
The striking portraits present details of war and survival and highlight Alpeyrie's interest in how the war has shaped these men. Like earlier portrait photographers before him, Alpeyrie is able to capture the essence present in many August Sander portraits. His goal for this project is to reunite as many veterans as possible from most nationalities involved in the Second World War.
---
Posted in New York, New York City | Tagged