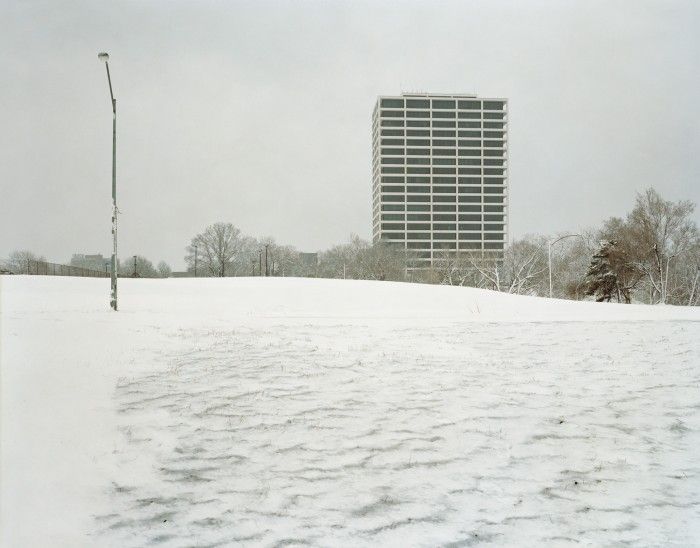 Alex Slade: What City Pattern? (Revision 2)
September 7- October 26 2013
As a culmination of two ongoing projects, the exhibition explores an evolving vocabulary of New Topographics and its exploration of "man-altered" landscapes. Charting the economic inversion of two specific systems, and their resulting material manifestations in architecture, urban, and rural planning, Slade draws parallels between the downfall of contemporary sustainability development projects – inspired by the Whole Earth Movement of the late sixties and seventies – and the seemingly effete optimism of modernist urban architecture of the post-war era.
Edward Cella Art+Architecture
6018 Wilshire Blvd.
Los Angeles, CA 90036