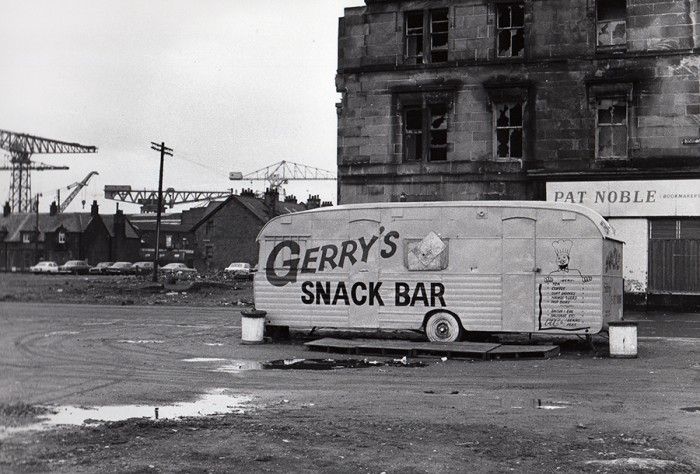 Hugh Hood 'Glasgow 1974'
7th November – 8th December
Born in Glasgow, Hugh began his photographic "career" at the age of 10, by helping his father develop black & white prints at the family home. He attended Glasgow College of Printing, and around 1972 he bought his first Creative Camera magazine and was influenced by images by Lee Friedlander and Robert Frank. It inspired him to try and photograph the streets of Glasgow using a 35 mm camera. The photographs in this exhibition are from the period 1974-1978, and capture a unique period in Glasgow's social and architectural history when half of the city's tenements were being demolished and the other half undergoing transformation and construction, a 'frazzled interzone' as the writer and journalist Allan Brown has written, without 'sentiment or nostalgia'. The exhibition showcases for the first time a substantial range of this work. After moving to London in 1980 to start a film course at the Polytechnic of Central London, Hood 'lost' all of his 35mm negatives. They resurfaced again in 2006 at his brother's house in Glasgow from when he has been scanning and uploading them to his website. Hugh settled in London in 1983 after studying Film and Photographic Art at the Polytechnic of Central London. He currently works as a Director-Cameraman on documentary films for television.
Gallery 103
Trongate103 Foyer
Glasgow, G1 5HD