The Image Gallery Redux: 1959-1962 @ Howard Greenberg Gallery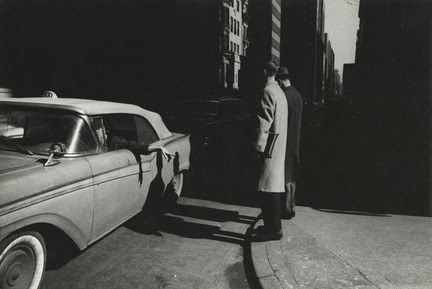 The Image Gallery Redux: 1959-1962
January 9 – February 15, 2014
The Image Gallery Redux: 1959-1962 will explore the work of photographers of the period, including the early work of many who were just beginning their careers. The exhibition will present photography by Gert Berliner, Lou Bernstein, Sheldon Brody, Rudy Burckhardt, John Cohen, Martin Dain, Arthur Freed, Sid Grossman, Charles Harbutt, Dave Heath, Simpson Kalisher, Saul Leiter, Duane Michals, Enrico Natali, Steve Schapiro, Larry Siegel, Ann Treer, Kenneth Van Sickle, David Vestal, Garry Winogrand, and Jasper Wood.
Howard Greenberg Gallery
41 East 57th Street, Suite 1406, New York.
---
Posted in New York, New York City, United States | Tagged