Jan/Feb Exhibitions @ The Queensland Centre for Photography
EXHIBITIONS: 18 January – 16 February 2014
Dean Butters: Batman & Robin
Dean Butters uses the tropes of Batman in constructed scenarios to portray the often-stark reality of an unfulfilled life, contrasted against the hopes and aspirations of childhood idealism. Butters images examine the ideas of protracted adolescence and social disconnection, amalgamating realistic situations with the fictional stories that we consume, to ultimately talk about a failure of identity through process of growing up and accepting the real world.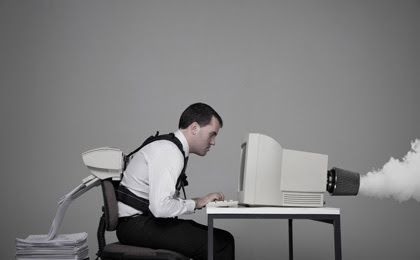 Barbara Doran & Penelope Cain: Fractured Fairy Tales
Through the use of storytelling, Barbara Doran and Penelope Cain examine the contemporary urban condition, responding with hyper real narratives to make sense of where humanity stands in the modern era. Doran's series At'Onement' INCorporeal considers the social structures and hierarchy that we encounter in the workplace. This is combined with Cain's seriesNightgarden, exploring the qualities of the worlds we create outside our bodies in our individual dialogues between nature and culture, to form Fractured Fairy Tales.
Alexia Sinclair: A Frozen Tale
In A Frozen Tale, Alexia Sinclair weaves the historical narrative of Skokloster Slott, a baroque castle constructed in 17th century Sweden. She recreates the castles settings and the visits of its many important guests through a combination of historical snippets, digital manipulation and highly controlled studio shoots, to produce images reminiscent of traditional European paintings. The resulting works give an impression of life in the castle, from moments of significance to the simplicity of daily routine, encapsulating the myth and legend of 17th century Europe.

Katelyn-Jane Dunn: Sugar
Katelyn-Jane Dunn series Sugar presents an ambiguous and personal narrative, exploring the existing tensions of femininity, womanhood and coming of age in the male-dominated culture of regional towns. Based in her grandmothers's home, Dunn combines documentary style images with site-specific performance to reconcile, reclaim and reflect upon a multidimensional femininity, ultimately asking, "What is it to be feminine in a regional context?"

Christophe Canato: Ricochet
The series Ricochet delves into the psyche of childhood, a time when darkness hides all sorts of threats and time itself seems endless. Christophe Canato's images reflect the style of evocative renaissance paintings, put together to create an elaborate storyboard for a greater unseen tale. Canato uses the French description of the word ricochet to reference a rock skimming across water, defying logic before the reality of gravity brings it to an end, and relates the word to the dreams and fears of childhood.
The Queensland Centre for Photography
Cnr of Cordelia and Russell Streets, South Brisbane
---
Posted in Australia, South Brisbane | Tagged