Book Review: Jasper Morrison's The Good Life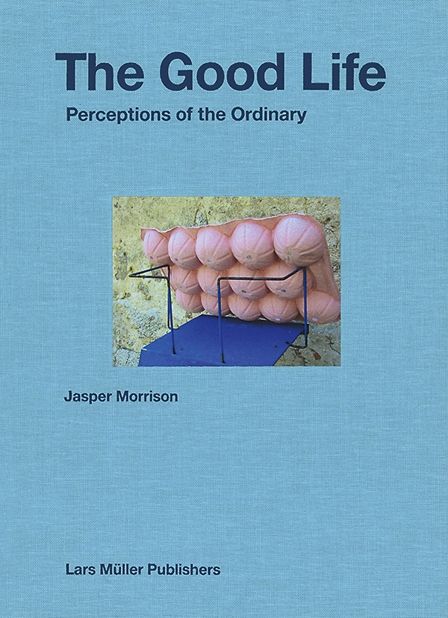 The title of this tome, The Good Life, immediately made me think of another work with the same title that I have a special fondness for. It is by Gerald Roscoe and happens to be A Guide to Buddhism for the Westerner. One of the features of buddhism is its focus on right mindfulness. It seems to me that Jasper Morrison's Perceptions of the Ordinary were put to paper in a spirit of light-hearted mindfulness. And with a great sense of humour.
I feel irresistibly drawn to seemingly ordinary things and situations. For reasons unbeknown to me, they seem to emanate something magical. Hence the appeal of this very nicely done tome. There is however an additional reason: the "rigorous practical thinking and the logic of common sense available to all of us" that can not only be found in the objects that Morrison decided to present but also in his ponderings about these objects.
Let me start with the image on the cover which happens to be the detail of a pic which can be found inside the book and is accompanied by these words: "There are some images which cannot easily be explained and this is one of them! The facts are the following: 1. The pink, pressed cardboard-pulp packaging was originally used for transporting melons. 2. The blue structure is a Corse-Matin newspaper rack. 3. They were noticed together outside a village shop in Corsica. 4. We cannot be sure who placed the melon packaging on the newspaper rack, or why. 5. The resulting composition is a satisfying one." Looking now once again at this image fills me with affection and puts a big smile on my face.
The first pic shows a log bench outside a railway station restaurant in the Japanese countryside: "It exhibits a determined conceptual rigour, as if its maker said to himself: 'I'll make this bench from a single log of wood, 1.5 metres long, without using any screws, and it will be strong enough for an elephant and heavy enough to survive a typhoon.'" Wonderfully said, I thought and felt joyful about Morrison's playful presentation of what went through his mind.
Jasper Morrison notices what many very probably pay no attention to. And, he gives his discoveries quite some thought by letting his mind wander and wonder. In Porto, for instance, he comes across a small street of shops which offer wooden spoons in all sizes. Outside the Archaeological Museum in Pondicherry, he asks himself whether one of the museum's staff or a visiting professor of archeoogy has parked his of her bicycle behind a headless buddha sitting on a patch of grass. In the much visited, traditional Japanese village of Shirakawa-go, he spots a former PET bottle now used to display wild flowers, and outside Doha, at Sheikh Faisal's Museum, he detects ship's nails and ponders the various acts involving a nail – "hanging a picture, repairing a cupboard, re-fixing a floor board, putting up a calendar."
Jasper Morrison, born in London in 1959, works as a designer between London, Paris, and Tokyo. He uses his camera, a small Canon Powershot, "for a simple documenting of things I notice." Over the years he took several thousands pictures and eventually, thanks to the easy visibility a computer affords, "noticed certain patterns within their number. One of these groups of images is of clever solutions to everyday problems solved with modest resources." Two brilliant examples (Chandelier, Japanese Plumbing) you'll find below.
I think "The Good Life" to be highly entertaining, philosophical, and inspiring. I'm glad it exists.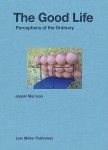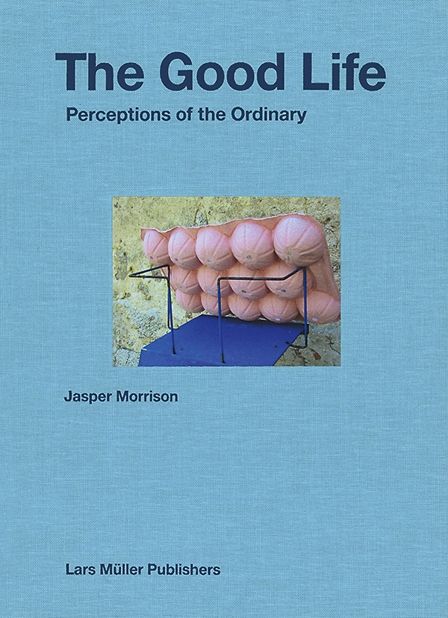 The Good Life
Perceptions of the Ordinary
by Jasper Morrison
Lars Müller Publishers, Zurich 2014
For more information and to purchase the book: www.lars-mueller-publishers.com/en/the-good-life
---
Posted in Photographer | Tagged Book Review