Interview with photographer Wiktoria Wojciechowska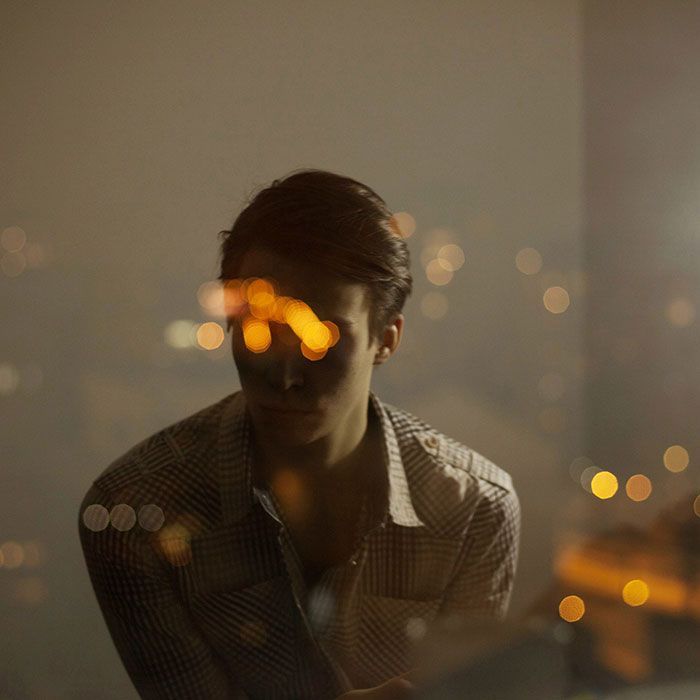 F-Stop Magazine: The Portfolio Issue 2014 of F-Stop Magazine includes images from your project "Own Place", can you tell us about this project? What led to this project?
Wiktoria Wojciechowska: Nowadays, distance is no longer a barrier: We have cars, planes and internet. We can be in several countries each week, in many virtual places at the same time. It's getting harder to identify with one particular place. This uprooting process is approved by our society. Moreover, it demands from every individual to be more flexible and without obligations if you want to be successful and build your own career that is. It became clear to me that, despite being a participant of this process, I treat it only as a temporary stage in my life. Something that will change in future, because I cannot accept that a root once torn will never grow again. I missed home and stability. In every temporary apartment I tried to make an illusion of a real home: celebrating a small rituals, bringing books, souvenirs, hanging pictures on the walls. I started to think about the archetype of house which people usually identify with "home", a place where they feel safe and at peace.
F-Stop: Can you discuss your process for making these images or your creative process more generally?
WW: It was cold and it was winter. Yet again, I was making a cup of tea in my kitchen, I was waiting for the water starting to boil. I looked out of the window, it was dark and I could hardly notice the contours of a huge weeping willow growing in the backyard. In that moment, I realized that I see myself, reflected in the glass, wearing a sweater, tangled hair and kitchen's furniture around. I was in between, in two spaces at the same time, inside and outside, totally connected with this place. My body was split by imperfect glass. This seemed like a fitting metaphor of my life.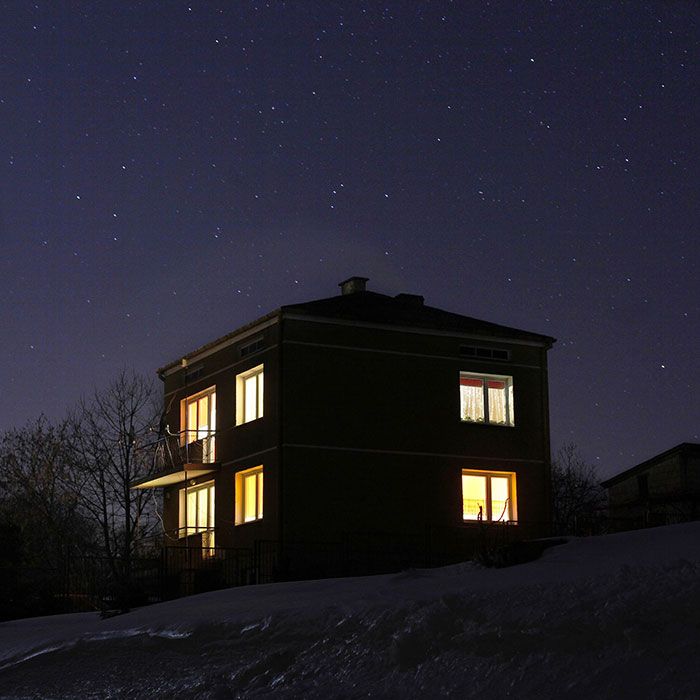 F-Stop: How do you choose the place or the person to photograph, what are you looking to capture?
WW: I started to look into the connection between human beings and their place of living. I talked with my friends, asked them whether they had the same problem as me and how they deal with it. In response, I got a spectrum of different attitudes: some of them never unpacked their boxes filled with personal belongings expecting to move in near future, others collected things that posed as a substitute of their past and identity. I pictured them in their temporary houses, reflexions of them in one of the windows.
F-Stop: What do you hope people see or feel or perhaps learn when they look at your photographs?
WW: I hope, and this most the most important thing for me, that they can feel the ambience of my pictures. The interpretations may vary. In my projects, I use real subjects and stories and I am usually deeply connected with my models. Sometimes I try to catch the moment of "truth" between studied gestures – somewhere in an unconscious gaze.
F-Stop: Are you working on any other projects currently?
WW: I am still working on some projects, which I made during my artist's residencies in China (projects: "Short Flashes" and "Swallow") and Iceland (project "Aurora Portraits"). The effects will soon to be seen on my website. Tomorrow, I am going to Ukraine to start a series of photographs about loosing innocence when facing war.
F-Stop: What photographers or other artists inspire you?
WW: Most of the time, I am inspired by people surrounding me, their stories and words. Additionally, I get a lot of inspiration from a wide range of texts: from poems, to anthropological books and scientific publications. The photographer which works moved me a lot is Bill Henson: I love the mysticism of his dark landscapes and naturalness of his models. Furthermore, I highly appreciate the works of Davide Monteleone, Amy Elkins and some polish photographers such as Mateusz Sarełło and Igor Pisuk.
Traveling by train is giving me a lot of new ideas.
For more of Wiktoria Wojciechowska's work: www.wiktoriawojciechowska.com
---
Posted in Photographer | Tagged Featured Photographer, Interview