Book Review: In the Shadow of Genius: The Brooklyn Bridge and its Creators by Barbara G. Mensch
Barbara Mensch presents an ode to a bridge that looms large in American history. The Brooklyn Bridge. She captured images made over decades of living and working literally in the shadow of the Brooklyn bridge. She undoubtedly has looked, really looked, at the structure for decades. Her research and presentation of the bridge on the pages of In the Shadow of Genius reveals both a personal story and a historical narrative which reaches back to the early 1800s. The book becomes a bridge, if you will, between the history of the structure and Mensch's photos made in response to it. As she writes in the opening of her book:
"When I was in my twenties, I moved to a maritime warehouse, located in the shadow of the Brooklyn Bridge, one of the world's most treasured icons.
The bridge loomed outside my window as a constant and relentless presence, resonating with an inexplicable spiritual power. I wanted to know more about its principal creators: John, Washington, and Emily Roebling.
I would soon be immersed in the exploration of the enthralling tale of three distinct lives. Their stories would be revealed through a trail of documents: notebooks, letters, memoirs, diaries, magazine publications, newspaper clippings, drawings, and photographs housed in several university archives.
I traveled to the sites where they lived and worked to create images that would capture the essence of their life experiences. This journey took me to locations in New York, Pennsylvania, Ohio, Kentucky, and Germany.
Beyond the resolve which John, Washington, and Emily Roebling shared in common, it was their distinct and different capabilities which brought the Brooklyn Bridge, a masterwork of genius, to fruition.
This book presents the findings of my quest."
Mensch features a number of photos inside the bridge structure, and the history of how the Brooklyn Bridge was designed to be a functioning part of the commercial waterway it spanned. I enjoyed her images in the book and learned more about this famous bridge. I lived in Cincinnati for a number of years, and people from that area love to claim a connection to the Brooklyn Bridge via the Roebling Suspension bridge spanning the Ohio River from Cincinnati across to Northern Kentucky. This is the only other bridge designed by Roebling, that has survived and remains in use today. It was great to read and learn more about its 'younger brother'.
Much of the book is an in-depth history, and well-researched backstory to the Brooklyn Bridge, and serves well to inform and educate. Mensch's own images from the past several decades are interspersed throughout the book along with historic photographs, layouts and architectural drawings. As she also mentions in her opening, Mensch says, "As I was drawn to photograph the bridge during its most dramatic and visually compelling moments, my meditations upon it evolved into a profound curiosity." Her exploration of the structure as a setting for still moments and isolated instances, is one of adoration, admiration and respect.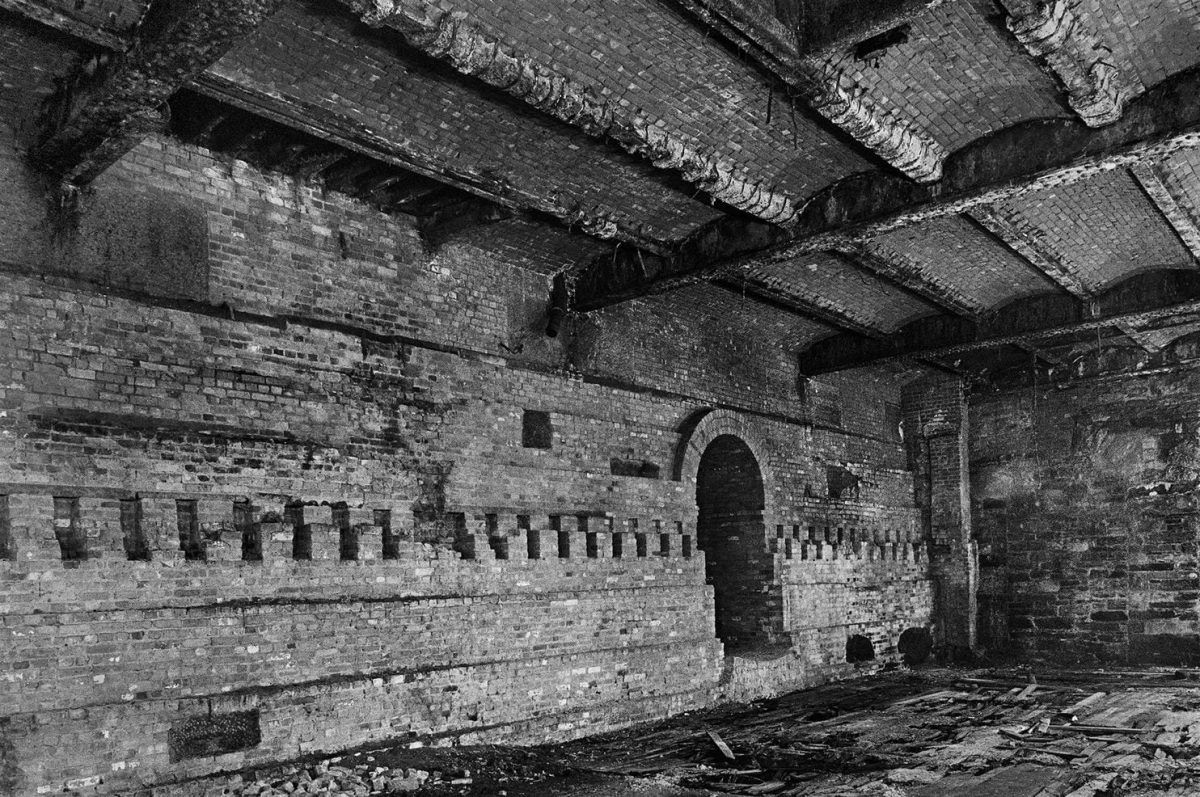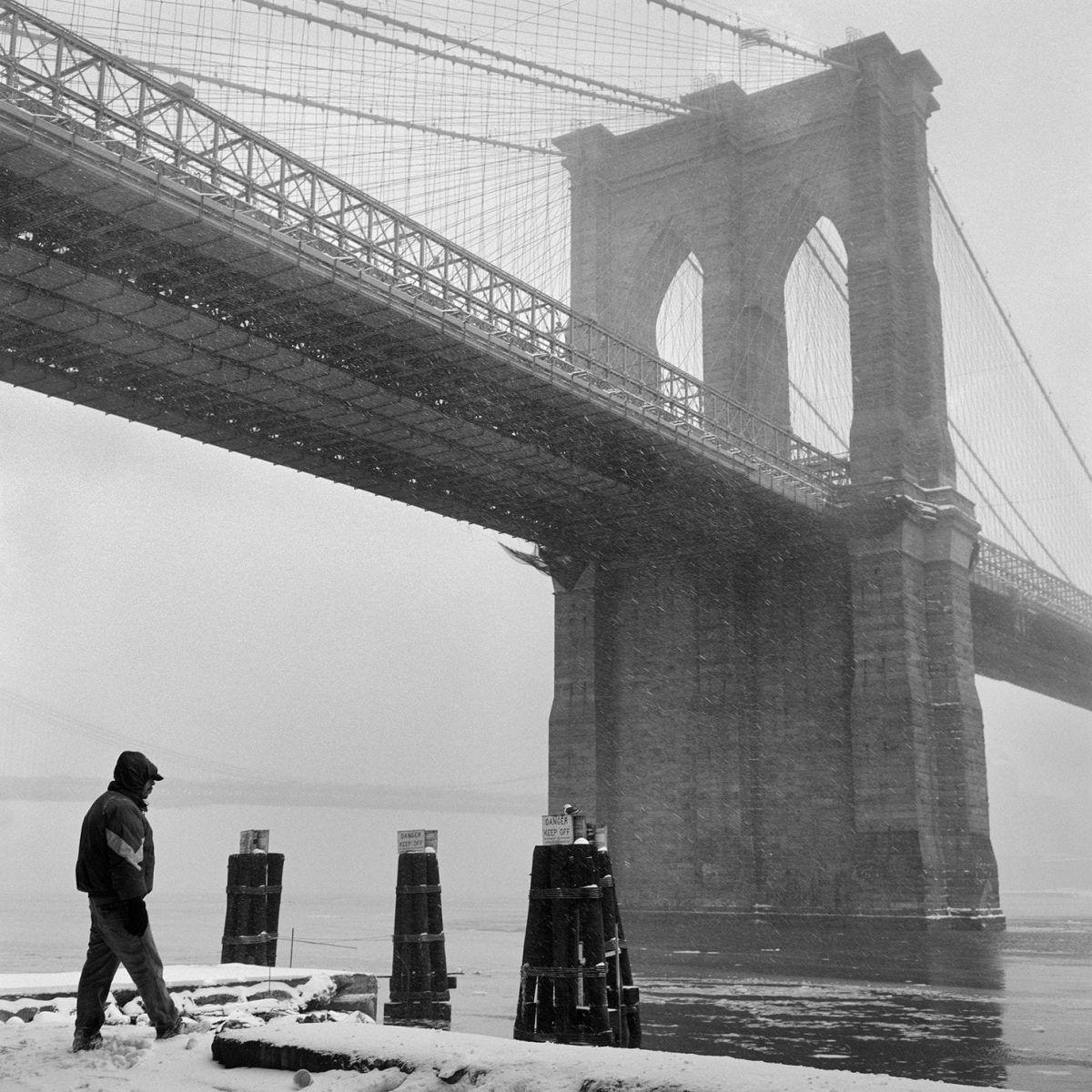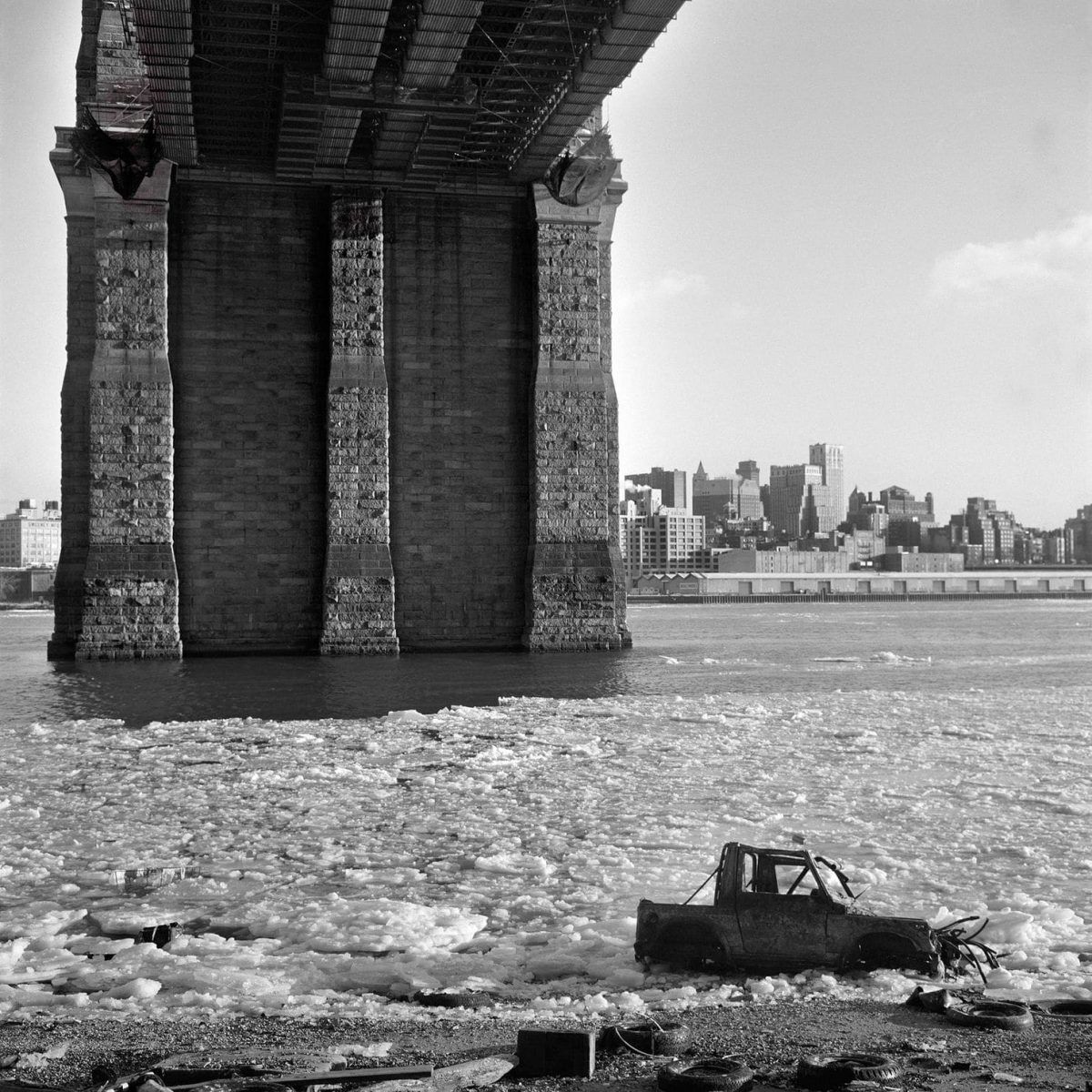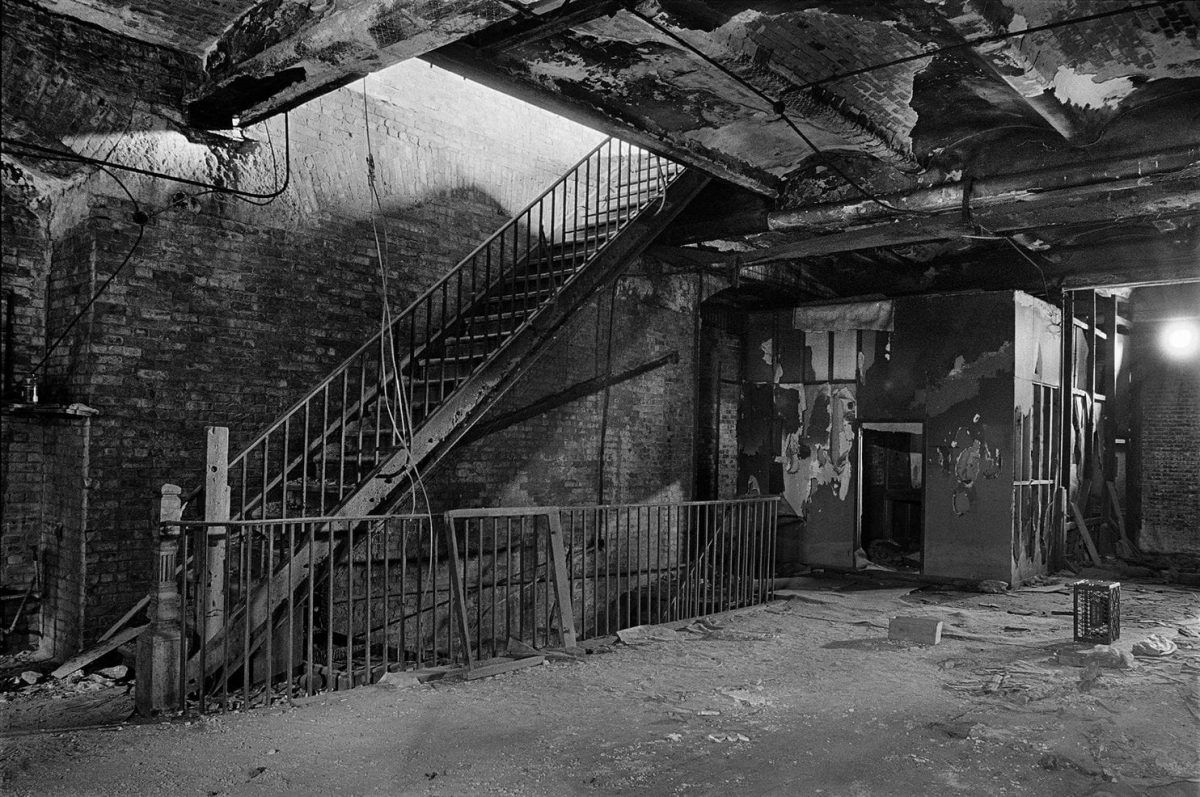 ---
IN THE SHADOW OF GENIUS: THE BROOKLYN BRIDGE AND ITS CREATORS
Photographs by Barbara G. Mensch
Published: 2018
ISBN: 9780823280452
Page Count: 160
Trim Size: 8.5in x 9in
To learn more about Barbara Mensch and her projects, or to purchase a copy of her book, please visit her website: https://www.menschphoto.com/ and https://www.fordhampress.com/9780823280452/in-the-shadow-of-genius/
---
All shown images are reproduced by permission, and © Barbara Mensch
Barbara Mensch is a fine art photographer who probes her subject matter with the curiosity and stamina of a detective. Born in, and currently residing in Brooklyn, New York. Her widely regarded images have been the subject of numerous articles including The New York Times, The Wall Street Journal, The New York Observer, Time Out New York, The Daily News, The New York Post, The Village Voice, Afterimage, Exposure Magazine and many others.  Mensch has published two books on New York's legendary Fulton Market, which she photographed under the scrutinizing eyes of federal law enforcement and organized crime.  Mensch's monograph, "New York Photographs" was published with an essay by art historian Bonnie Yochelson in 2013.Ms. Mensch is currently collaborating with producer Spike Jones on a miniseries for television based on her book "In The Shadow Of Genius".
---
Also published on Medium.
---
Location: Online Type: Barbara Mensch, Book Review
One response to "Book Review: In the Shadow of Genius: The Brooklyn Bridge and its Creators by Barbara G. Mensch"