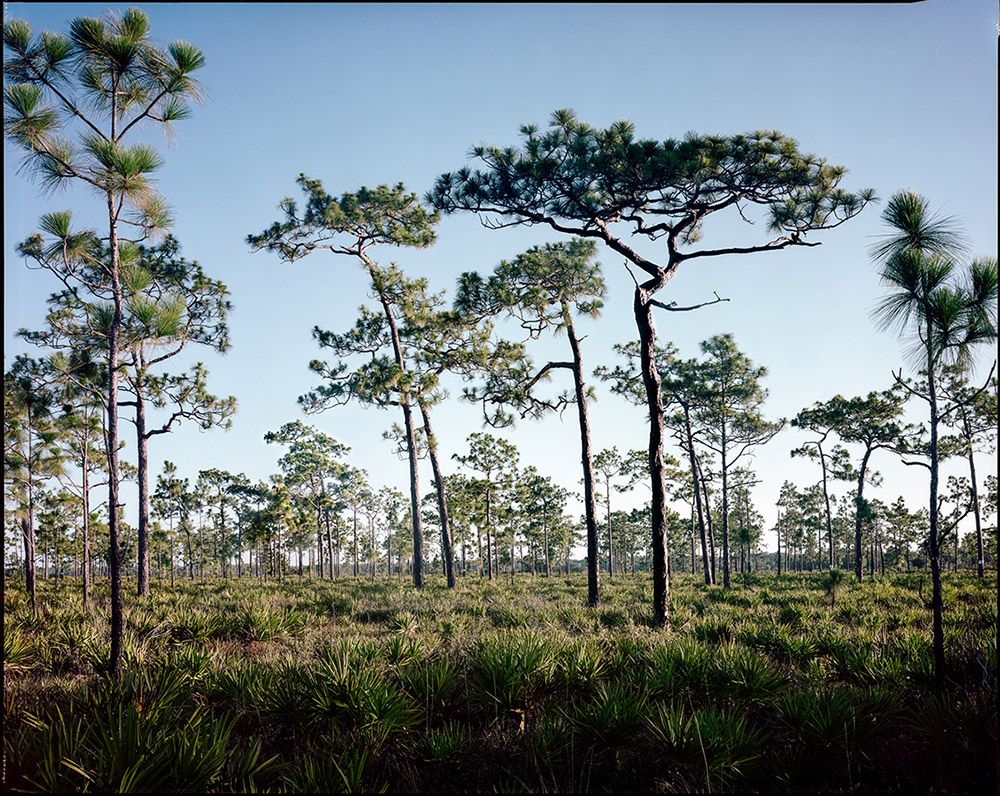 I've recently started to look at trees and, in no time at all, have become increasingly fascinated by the many shapes and forms in which they happen to inhabit planet earth. Hence my interest in this tome by American photographer Chuck Hemard who, I learn from the press release, "grew up in the middle of the pine belt of southern Mississippi where as a child he would rake longleaf pine needles, collect them in wheelbarrows, and move them to the landscaping beds around his yard. The imprint of this landscape on his identity would later inform his work as a professional photographer."
In 2010, he embarked on a seven-year photographic study of the longleaf pine trees of the Deep South and the landscape that supports them. The result you can see in this tome. I do not tire to look at these pines – I'm saying this on purpose for I do have the feeling that I'm looking at pines and not at photographs of pines. And, as is often the case when looking at photographs of nature – it is nature who is the artist, not the photographer. This is not to diminish the importance of these pics for they make it possible and thus allow me to imagine the Coastal Plain of the southeastern United States where they were taken.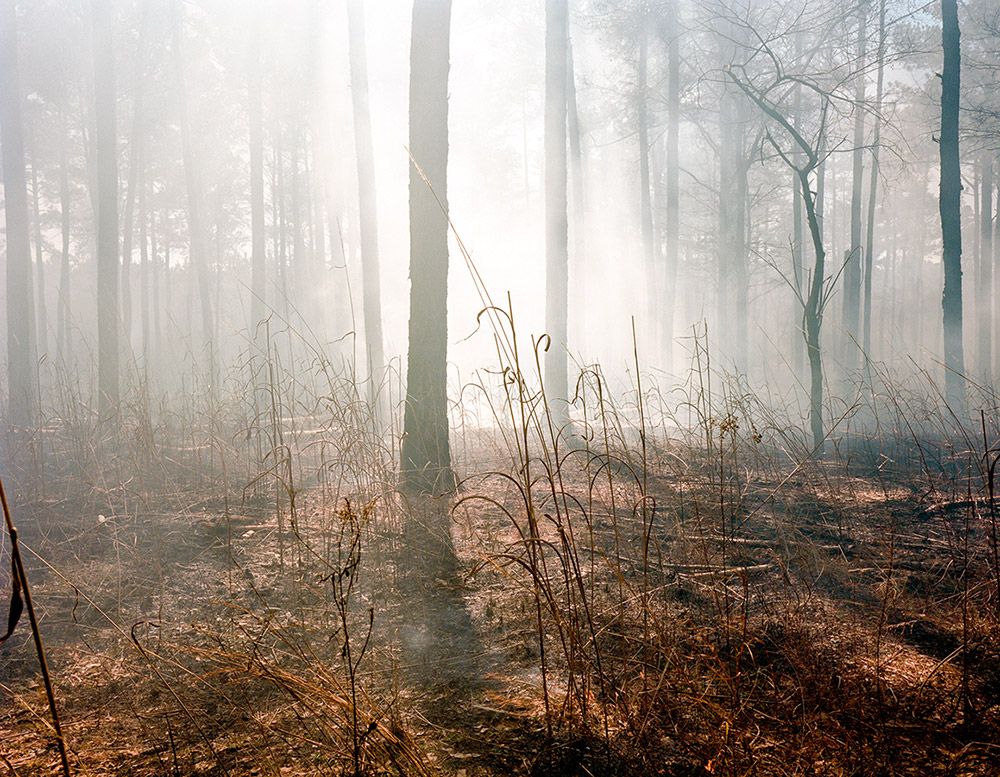 It is one of the advantages of taking nature photographs that you can hardly make mistakes. Whatever you will decide to frame will almost unavoidably look impressive – for the simple reason that nature always looks impressive. Yet Chuck Hemard's main goal was not to bring back impressive pictures of a variety of pines but to make us aware of the significance of the longleaf pine.
"These photographs represent places that have stood the test of time, including lightning, hurricanes, tornados, and the exponentially more damaging threat of human intervention. I approach these places with a sense of respect, that they might teach us new things if we can slow down and tune in … I hope they might provoke us to ask questions about our role in this", he writes in the book's foreword.
To slow down is indeed increasingly imperative if we do not want to go completely nuts. Moreover, it helps us to connect to our natural surroundings. In the words of Chuck Hemard: "Slowing down, attempting to be attentive to these places with a relatively long history, time seems to become more present and nearly tangible. I begin to position myself as a human in a much larger narrative of life on this planet and within the culture of this country and region."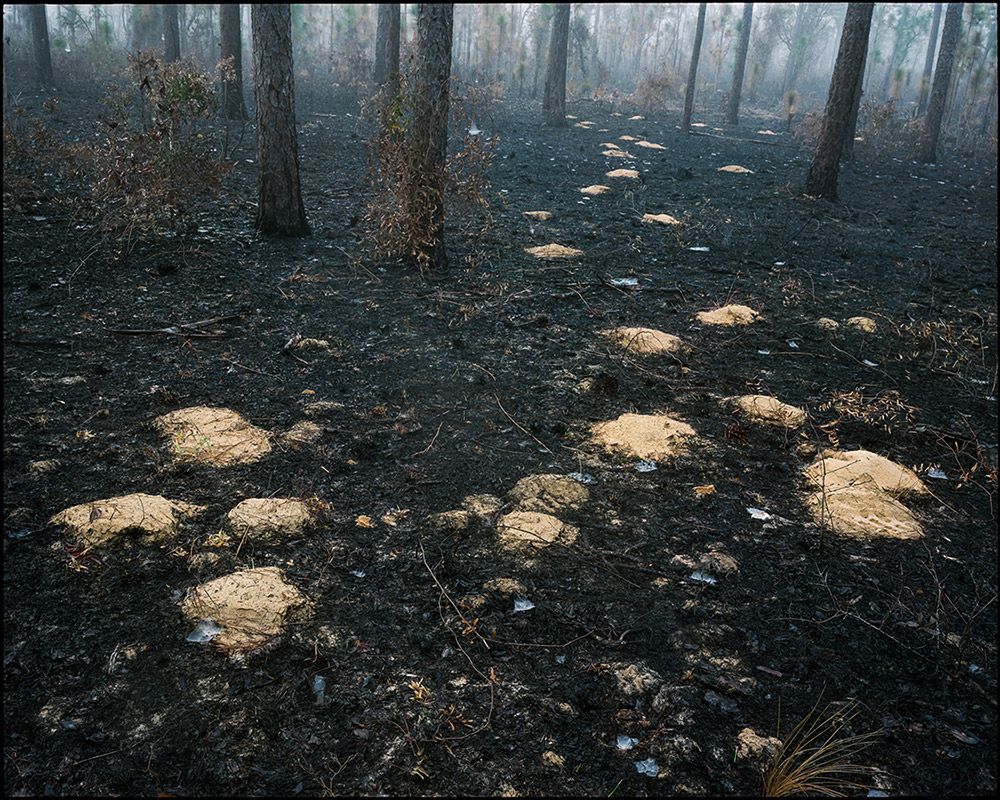 Looking at the photographs in this tome with these words in mind I can sense a calm and a presence that I associate with meditation.
And while "The Pines" is a deeply personal book, it also informs us about the wider context. Becky Barlow's essay "Past Forward: How the Past Has Shaped the Longleaf Pine Forests of Today" elaborates on what its title promises (this is not the rule when it comes to academic essays), and concludes "If we want to keep the longleaf pine ecosystem functioning in the long term, we need to remember and understand the past. Because ultimately we determine the future of longleaf forests."
Last but not least, the book includes an inspiring poem by Nick Norwood that made my brain create lots of fascinating pictures. It also made me look at Chuck Hemard's photographs with again different eyes.

The Pines
Photographs by Chuck Hemard
Preface by Chuck Hemard
Poem by Nick Norwood
Essay by Dr. Rebecca Barlow
Daylight Books. February 13, 2018
To purchase or for more info: https://daylightbooks.org/products/the-pines-southern-forests
---
Posted in Photographer | Tagged Book Review | Leave a comment