Book Review: Primordial Landscapes by Feodor Pitcairn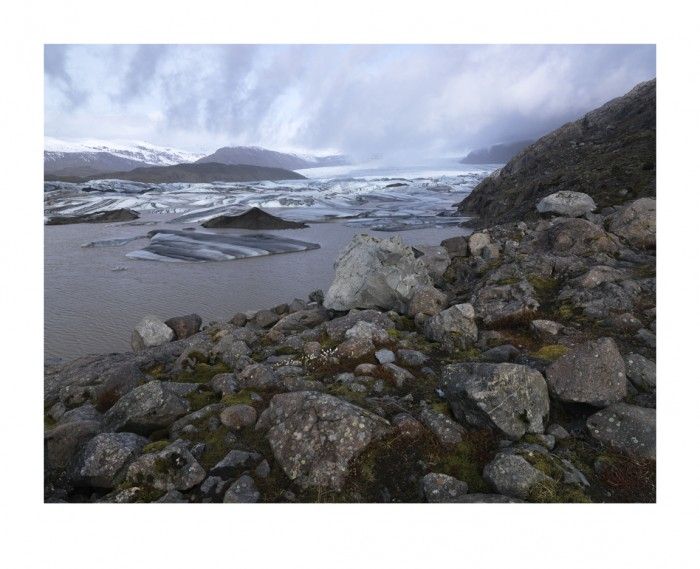 Landscape photography is such an amazing photographic art form. We only have one planet and the fact that there are so many treasures to behold with our eyes is a mind-bending thought. We never really give much regard to what visuals are out there. We're so busy with our day to day lives that maybe we don't get to travel as much as we like and that's one reason why landscape photo books are so great.
Primordial Landscapes (Iceland Revealed) is a great photography book. It's so multi layered combining the stunning work of Feodor Pitcairn along with the beautiful poetry of Ari Trausti Gudmundsson. The book it self is a great coffee table book that would certainly get your guests talking. The striking cover definitely makes a nice conversation piece and as you open the book to flip through the well printed pages you will see an amazing combination of landscape photography and a poem on the opposite page.
I like the aspect of poetry accompaniment. We can interpret art any way we see fit. I have often put on a slideshow of Ansel Adams landscapes while blasting Pallbearer and having a bourbon. That may not be everyone's cup of tea but I like it. Anyone who picks up this book can enjoy it on many levels. There's the geographic aspect of the photos. Iceland is beautiful and to put it in easier terms every photo in this book looks so lush and vibrant that any image could be out of a Hollywood blockbuster high fantasy film. They look so unreal. Just looking at what Mother Nature has placed in front of us through the eye of a master photographer can open your mind and clear your head immediately. You will get lost in these images.
The poems are a nice touch and they do not take away from the presentation of the photos. They offer a different perspective on the images you see on their opposite page. The poems seem more stream of consciousness and that sort of thing is perfect for looking at landscape photography. You get to come up with your own stories for the images. One thing I really love is that there is an index in the back for each location along with a map of Iceland to see where each image was snapped. Instead of putting the info on the photo page or the opposite page the handy guide in the back just adds another level of excellence to this book. Iceland is a fascinating place and its vistas need to be seen to be believed. Do yourself a favor and pick this book up and take an adventure through Iceland's glorious terrain.

Primordial Landscapes (Iceland Revealed)
by Feodor Pitcairn
Text by Ari Trausti Gundmundsson
powerHouse Books
For more information and to purchase the book: www.powerhousebooks.com/books/primordial-landscapes
---
Location: Online Type: Book Review
Events by Location
Post Categories
Tags