Interview with photographer Kevin Faingnaert
Cary Benbow (CB): How would you describe your work to someone viewing it for the first time?
Kevin Faingnaert (KF): Social documentary combining portrait, landscapes and structures to tell in depth stories which are both analytical and emotional. I have a sensitive and aesthetic visual approach.
CB: Why do you photograph? What compels you to make the images you create?
KF: It's quite simple honestly – it's a way to share what I love. Making photo stories is the only way I'm able to share my ideas and feelings on a certain topic. When I'm traveling, I need friends around me to share moments with. It's the first thing I miss when traveling alone. So making pictures is a way to fill this gap and share my moments.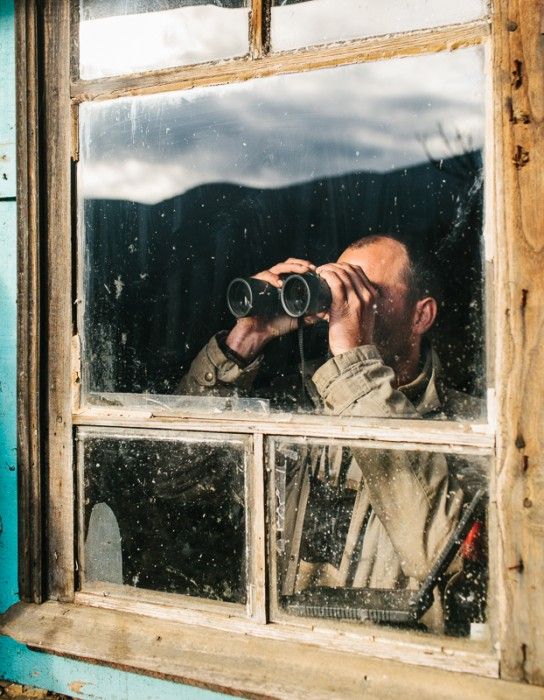 CB: You spent one month photographing and living with the people in Matavenero, in the region of El Bierzo, Spain. What is the idea behind this project?
KF: In spring 2015 I ventured to Matavenero, a remote eco-village high up in the isolated mountainous region of North West Spain, to document the lives of its inhabitants. When I heard about Matavenero and their independent lifestyle, I was hooked immediately. They turn away from the way of modern life, based on efficiency and consumption, to live according to their beliefs. They built their own village in the middle of nowhere and are dependent only from their own gardens. I was extremely curious to see how they live, who they are, what they do, and why they abandoned their old life.
I consider myself a social documentary photographer, so this project relates to my other projects that it focuses on sub-culture and communities that are removed from the mainstream.
It's a totally different story than Banger Days, my series on a merciless full-contact demolition sport where drivers use scrap cars to race, crash and destroy.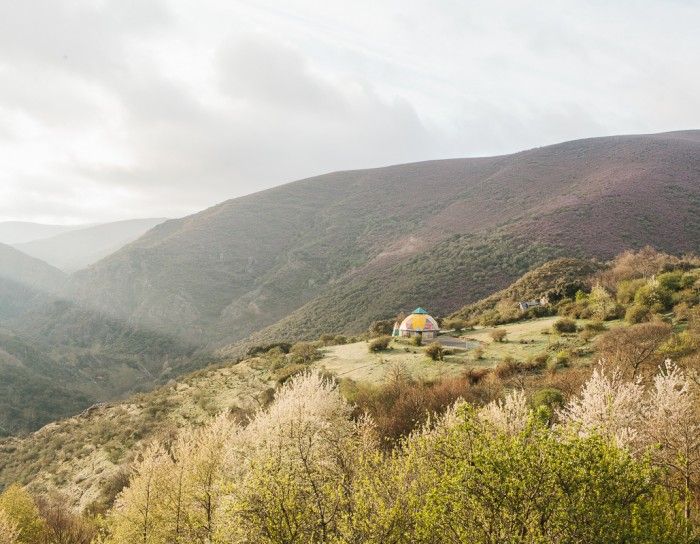 CB: Your projects include editorial style shots along with portraiture – Why do you think people are so interested in portraiture, and how do you feel your work meets that need?
KF: People can find feeling and connect on a human level to a portrait and what they see in the person in the picture. This is impossible with for example a landscape. People don't relate as much to a landscape or a structure, than another person.
I like to make landscape photos to show the environment, to show where people live, but it in the end, it are the persons in the photos who make the story.
CB: Why do you present your work on your website without statements, or commentary about the project?
KF: I like to save the stories for interviews or to talk about it in real life. I also don't like the make any big statements. I want to create a visual story where viewers can step into, explore and analyze without the need of commentary or statements.
CB: What/who are your photography inspirations – and why?
KF: There are so many and honestly, it chances every day. Alec Soth is a constant though, as well are Diane Arbus and Sally Mann. I love the work of Rob Hornstra and especially his Sochi Project. He's a great documentary maker and storyteller.
CB: How do you approach your personal work differently than editorial or commercial photography?
KF: I wish I had more experience in editorial photography to answer this question. Lately I've been putting a lot of effort and time in personal work. I do it slowly on my own pace. For example, when light conditions are not good enough to make the picture I want, I can just try again the next day, and the next day after,… This is not possible in editorial photography. It's more fast-paced and you only get one chance to do it right.
To view the Matavenero project, and other projects by Kevin Faingnaert, visit his website or view his Tumblr
---
Location: Online Type: Featured Photographer, Interview
One response to "Interview with photographer Kevin Faingnaert"
Events by Location
Post Categories
Tags