Interview with photographer Homayra Adiba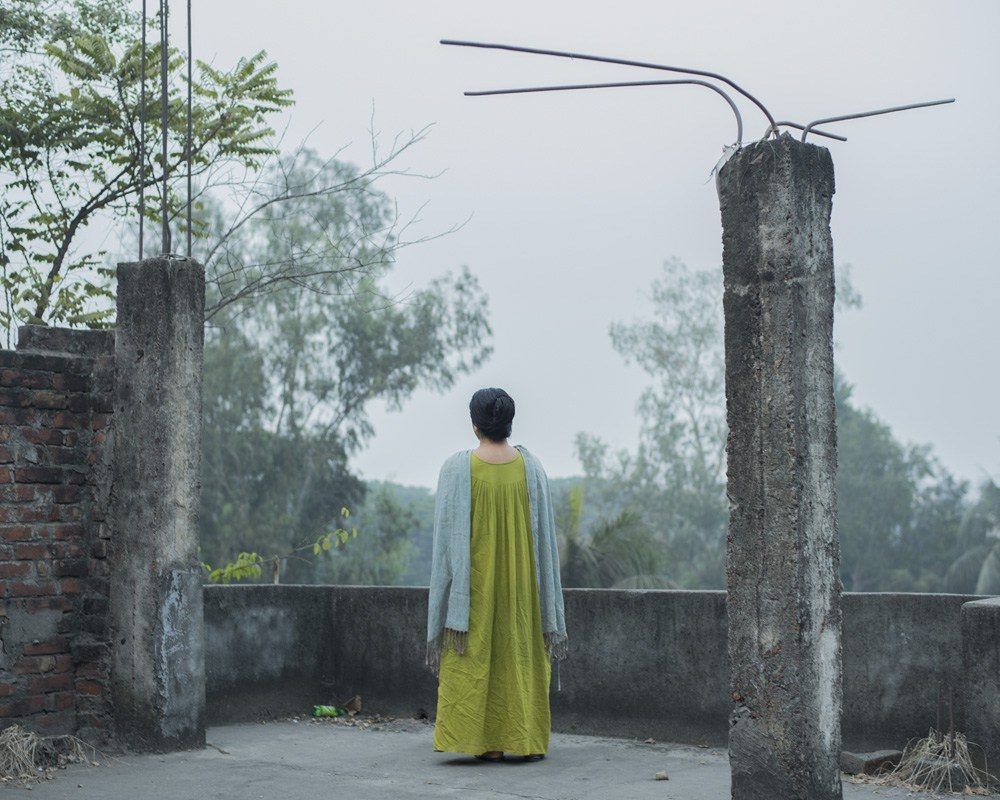 Cary Benbow (CB): Lets talk about your 'Where Blue Birds Fly' portfolio images submitted to this month's issue about 'Home' – What is the background to this project, and how does the work relate to your other projects?
Homayra Adiba (HA): 'Where Blue Birds Fly' is a story of rooftops in Dhaka City. It's deeply related to my childhood. The rooftop wasn't just a place when I was a kid, it was almost a part of our home. Back in the 1990's, every evening most of the people living in a building would go there. I hardly see that anymore. In the old part of Dhaka there are still people coming on the rooftops. Compared to the new part of the city with its growing apartment buildings and modern technology, we hardly have anytime to spare. We don't visit the rooftops anymore. It's striking to me that we don't have any time to sit anymore, to look at the sky or the city! But then again, there was no Internet back then when I was little.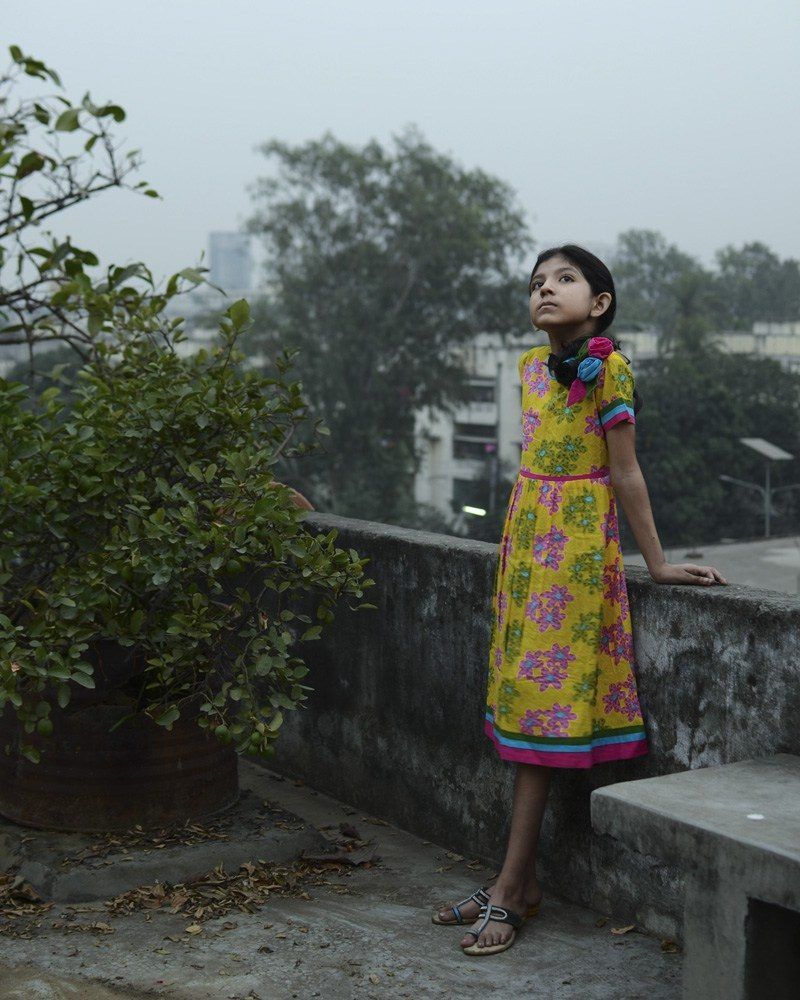 I wanted to capture those bits that are still there to relive the reminiscence of my childhood. I could sense that soon it's going to fade away. I wanted to capture it before it's gone. Especially in this way, this project is similar to my other work. I take a trip to my childhood, or I find where I really belong.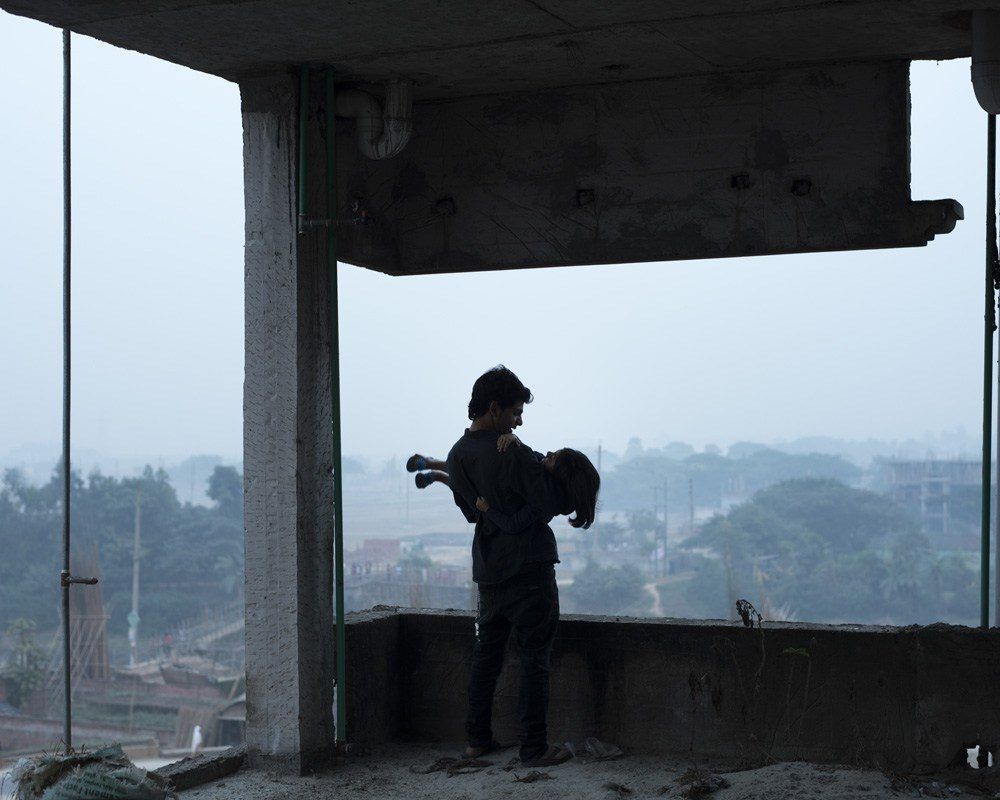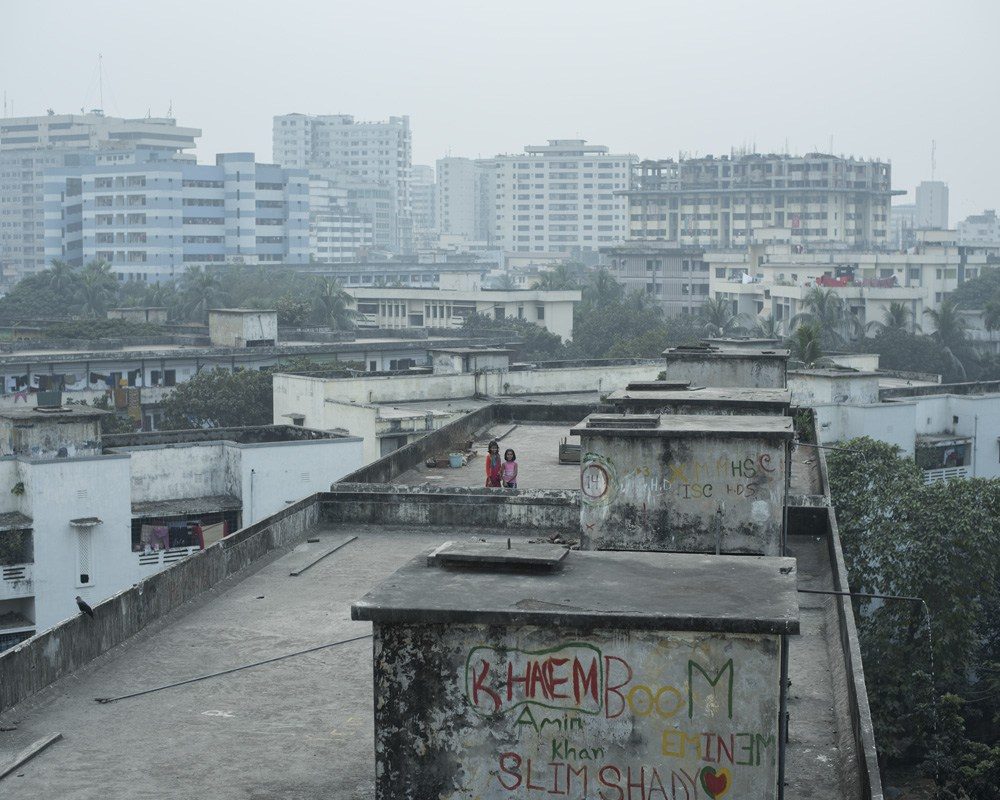 CB: How did you talk with the people in this project about photographing them? What aspect do they play in the images?
HA: As I said, it's mostly about the place. Even without people, the work always talks about the people living in that space. You can make little stories in your mind – from broken Lego pieces, you could say there are kids who come here, or a pack of cigarettes would tell you someone comes here to have their moments to smoke. A garden could say somebody takes their time and has this hobby to grow plants… It could be a mother of two who takes time from her households.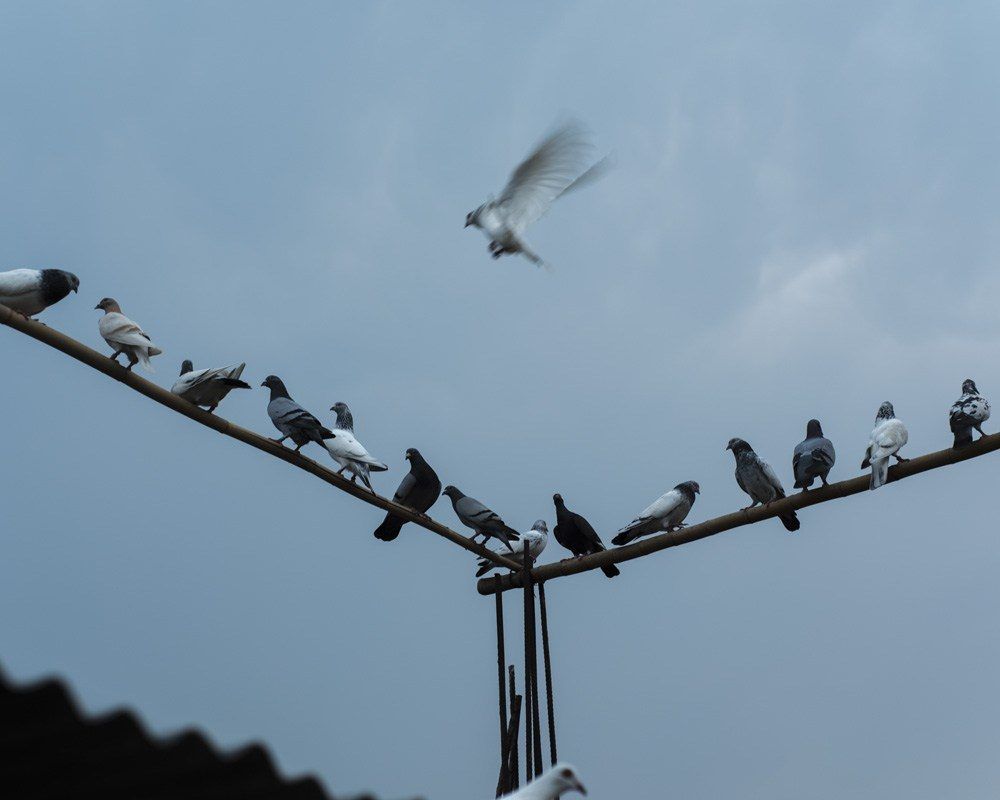 In my two and a half years journey of capturing rooftops in the city, I found people are never comfortable with you if you ask for access to the building. They somehow think maybe you are from the media and unsafe to them. What I did is very rebellious (somewhat dangerous) – I went straight to the top of the buildings, if there's no one I would take my time and have my moment. However, if there are people, I would be accepted – I look like them, I talk like them, and I am one of them. If I had to take pictures of them, I would always tell them why, and what I was doing, and they are mostly welcoming. But I would never jump into my photography right away – rooftops are the place that makes you slow down, you spend some time there, take a little moment from your busy miserable life. There is no rush. I would go and connect myself with the mood, slow down, untie my hair sometimes. Sometimes it took me several trips to go to a same rooftop to find the image I wanted.
But in this project, the edit you see contains the people I know, I am familiar with. Even though I went to hundreds of rooftops, I still find those pictures intimate because we know each other.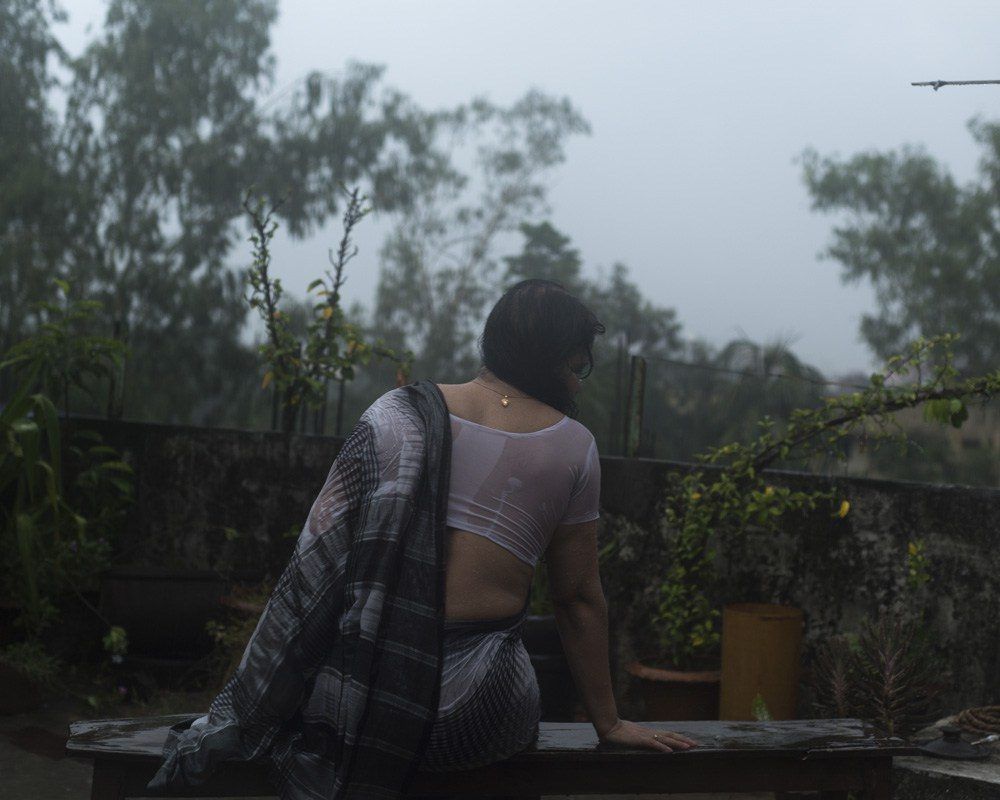 CB: This work is very personal in nature – how does your work make a comment on a universal level as well?
HA: Even though my work speaks of small places in Dhaka city, it also speaks to universal human emotions, and about time being grabbed by the moving responsibilities, technologies, belongings and changing nature of life.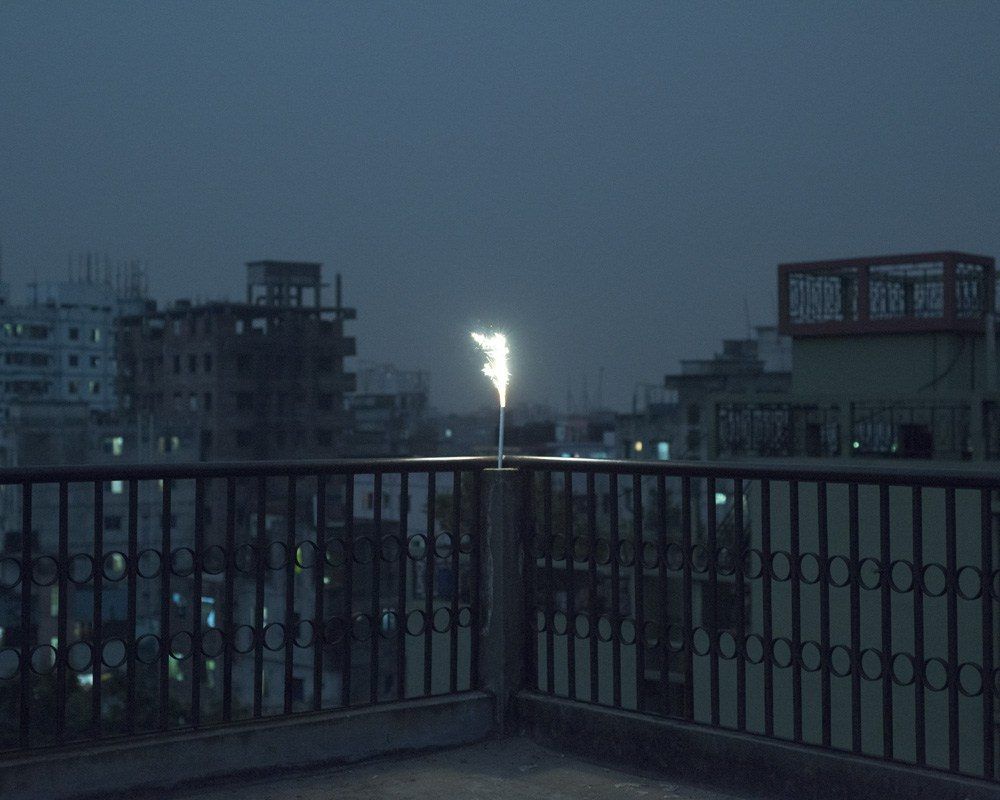 CB: Is it relatively easy, or is it a struggle to be an artist where you live? Do you feel isolated in the larger photographic community?

HA: Human life is a continuous struggle. It doesn't matter whether you are an artist or a plumber. It definitely has it's cons, but there are little perks of living this life too. I think I like to be a little isolated but I definitely haven't found a good fit where I am now. I have a long way to go before I get satisfied with what I am doing. There are still more stories I would like to tell, more mediums I would like to try.
---
Homayra Adiba is a photographer from Bangladesh. On her website she says: I am Homayra, born at dawn, somewhere in Dhaka city. I grew up there and see myself as a growing documentary photographer. My school, Pathshala South Asian Media Institute was one of the good decisions of my life.
You can see more work by Homayra Adiba at her website.
---
Events by Location
Post Categories
Tweets
Tags