Book Review: OVER by Kacper Kowalski
Kacper Kowalski is an architect by education, but for the past twenty years he has specialized in aerial photography. His documentary work has been recognized and awarded by World Press Photo. OVER is his photo book that departs from his documentary images. "I am tired of man and his behaviors," says Kowalski in his project statement. "When watched for twenty years from an aerial perspective, although amazing, they become predictable. I know by now that the whole landscape has been processed and marked with human presence. We feel as if we are the hosts and the owners of the entire world. But just one volcano eruption, hurricane or virus is enough to prove that our omnipotence is an illusion. One tiny error can make all we have worked so hard to achieve disappear."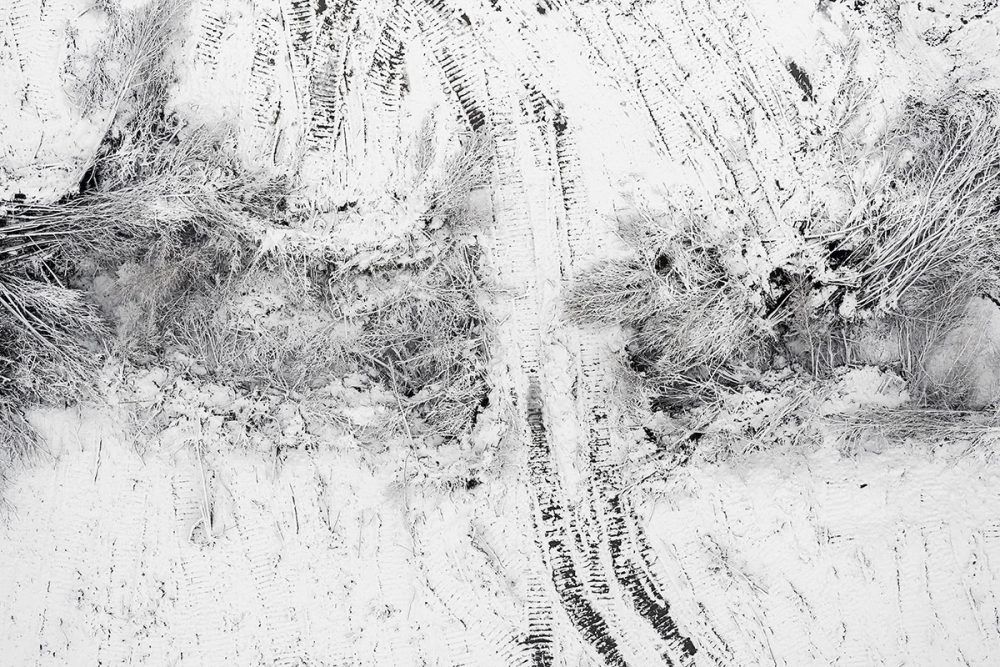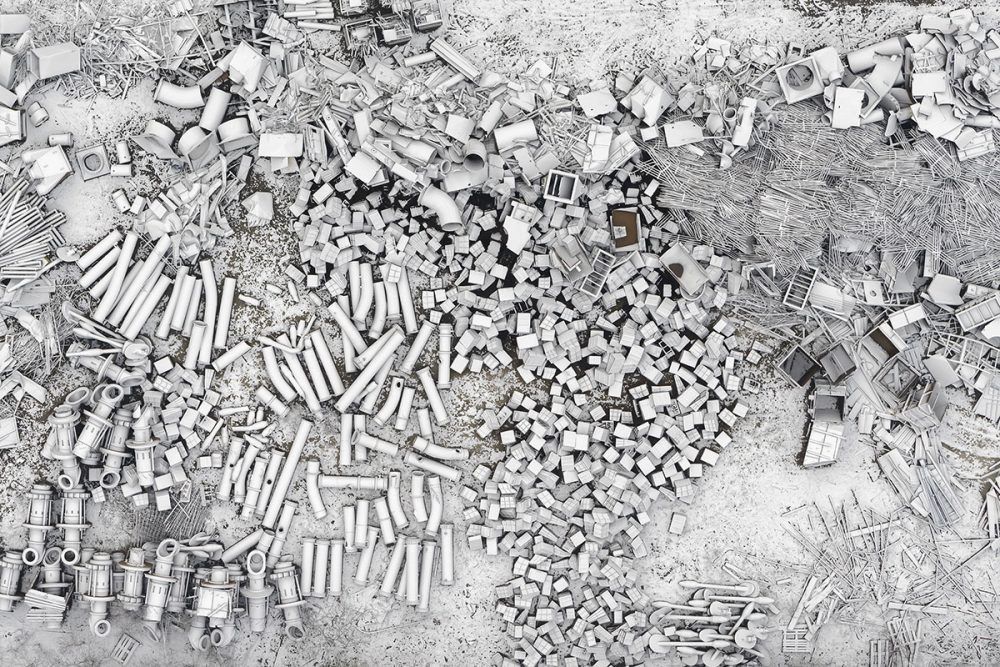 Kowalski's award winning photographs with vivid colors and breathtaking scenes from above are not the focus of his newest project work. His color work does cover similar themes of man and his relationship with the land, as seen from above. How does a beach scene transition from the early stages of the day until evening? He has photographed it. How do the traces of roads and traffic relate the the natural environment, and how does the flow of man mimic the same movement of a river that finds its way through nature? He has captured that too. But OVER is a departure. OVER is a monochromatic exploration of the patterns and gestural marks created by nature and man alike. The scenes taken from Kowaski's airplane are, in his words, "the result of a shift in my thinking of aerial photography. It is the first such a personal and subjective project and, at the same time, a new, creative way of expressing myself on a subject I have explored until now – the relationship between man and nature."
The absence of humans in this project gives the images a presentation that evokes the feeling of great works of abstract expressionism. Elongated objects assembled into groups, felled trees and tire mark-like textures appear as if they've been long-abandoned and slowly absorbed by nature. The images are a composition of objects and environs from above that flatten into strokes and lines and smears. Kowalski's hallmark careful compositions and attention to detail bridge the gap from his documentary work. His work transcends the genre of aerial photography and becomes an expression of the artist's relationship the land and how he wishes to explore the idea of the world in a post-human era.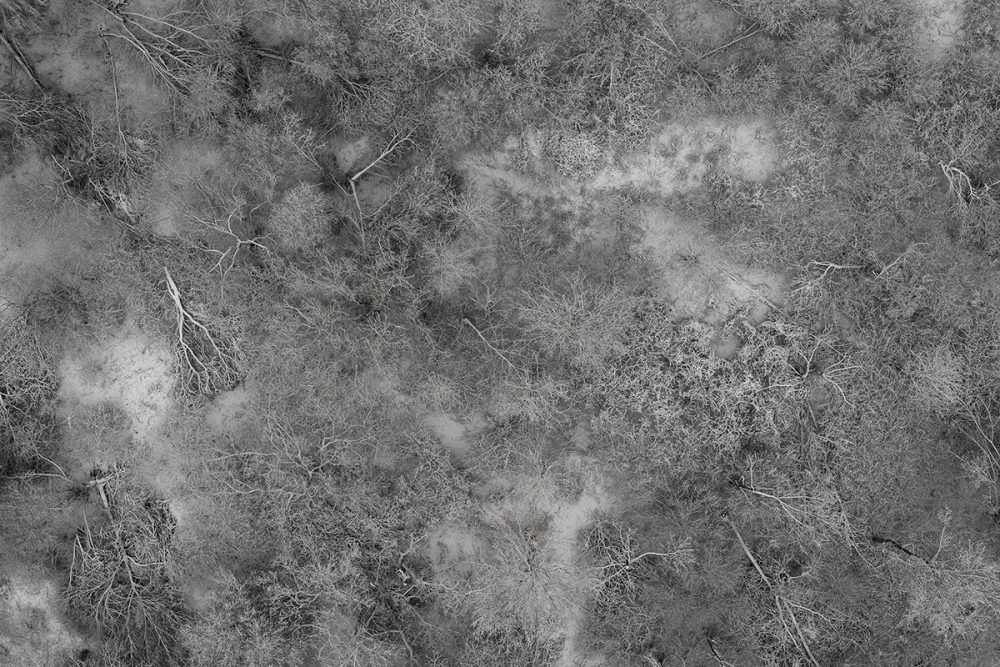 "This project is about emotions that surfaced when I was not sure why I was flying, when I experienced emptiness, fear and the sense of inevitable doom, in difficult weather conditions, when I was on my own", Kowalski relates. "For this project is about what I find important here and now. And about what it feels like to spend twenty years with my head up in the clouds and then return to earth."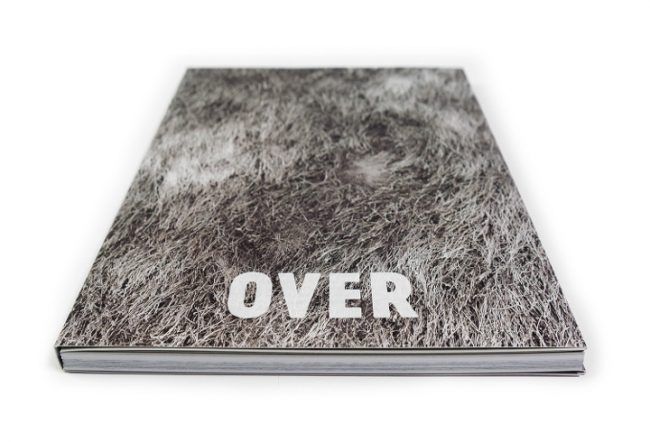 OVER by Kacper Kowalski
Project Design: Anna Nałęcka – Milach / Tapir Book Design
Size: 235x310mm, 98 pages
First published Gdynia 2017
---
Kacper Kowalski has specialized in aerial photography for the past over 20 years and been a paraglider. His documentary work, most of which has taken place in Poland, have been recognized by World Press Photo (awards in 2009, 2014, 2015), Picture of the Year International (in 2012, 2014, 2015, 2016 ) and many others.
For information about, or to purchase a copy of OVER, and to see more work by Kacper Kowalski, please visit http://overkacperkowalski.pl/ and http://kacperkowalski-gb.shoplo.com/
---
Location: Online Type: Book Review
One response to "Book Review: OVER by Kacper Kowalski"
Events by Location
Post Categories
Tweets
Tags