Book Review: A History of Photography at the University of Notre Dame: Twentieth Century by David Acton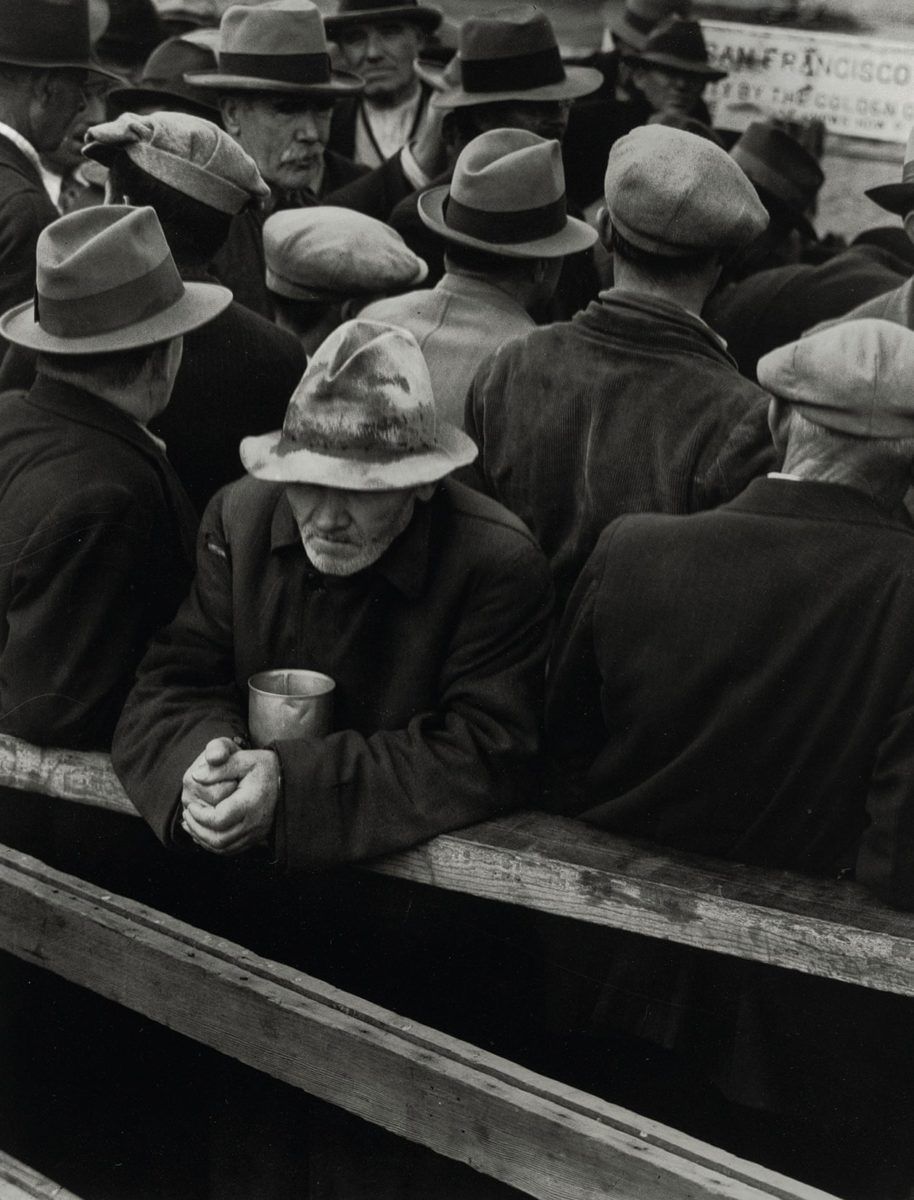 A History of Photography at the University of Notre Dame: Twentieth Century is a survey of the history of modern photography as told through some of the past century's most famous images and celebrated artists. The book is written by David Acton, Ph.D. He is the Milly and Fritz Kaeser Curator of Photographs at the Snite Museum of Art at the University of Notre Dame. The Snite Museum is considered to be one of the finest university art museums in America. Its permanent collection of 19th through 21st-century photography comprises between 10,000-11,000 photographic works.
I find this book to be a resource I wish I had as a student of photography. I personally get the most appreciation and expansive knowledge about works of art and art history when presented a blend of information about the life of the artist, a setting for the works (historic, social, political, etc.) as well as the medium itself. Photography intrinsically involves a continuous evolution of scientific improvement and advancement which enables artists to work in new ways, to explore concepts in ways not possible with former, 'outmoded' techniques. Acton has embraced this approach with his writing and choices for works included here.
This book highlights images I was glad to revisit, having seen them in art history books in the past. Frankly, I was not previously aware of the strength and depth of Snite Museum's photo collection, and I am very glad to discover the caliber of images, and the attention given to making the work accessible and pertinent. To use the cliché, this book brings history alive. There are very teachable examples shown from Snite's collection, and accessible writing which makes the technical aspects of photography simple to understand. It's obvious that Acton has intentionally taken this pedagogical approach. Scientific advances are addressed when they are important to understand why it is important, not just for the sake of showing the author knows the technical and chemical reasons why an image was made; events important to the story of the photographer are explored in a practiced way, and cultural themes are addressed skillfully. The book is very approachable in this manner.
In my interview with David Acton, he spoke about the importance of the project thus far, (Volume 2 is currently in development) and the impetus for it. "The images in the collection are a resource for students and the university community," Acton says. "They should have access to them, as well as the public. It's so they can appreciate the collection, and use a resource that is specific to Notre Dame and the Snite Museum. The book should also not be blind to a general public," Acton stresses, "Collectors and enthusiasts of photography can also get a lot from exposure to the collection and the book's insight". Acton humbly adds, "It's not a book that many people would pick up, but its intent is to show that Notre Dame is serious, and their collection is strong."
Acton has written often about art history over the years. This project is little different; he set out to highlight many of the main points of the history of 20th century photography, and come at them in ways different from how students traditionally experience art history. In the essay for each image, he gives students "the chance to see how you can approach an image in a number of different ways. One can talk about the artist, their biography, the context of their life in history, their technique, their equipment, their style, or you can talk about the story of how they find their subject". Acton wants to squish all that together so students can discover there are many ways to express something visually and guide them through the history of photography.
While paging through the book, I encountered many images relevant to current culture, aspects of socio-political issues, and images I simply enjoyed. In particular, I noticed a wonderful paging sequence: Paul Caponigro's "Running White Deer" on page 325 is quickly followed by Danny Lyon's "Hoe Line" on pg. 329, then Ernest C. Withers "I Am a Man" image is on pg. 333… the echo of composition and contrast of subject matter was wonderful to encounter while making my way through the book. A strong curatorial hand is present in the layout and pace of the book. "It was by design," Acton confides. "It was meant to make people think: If you're confronted with a similar subject, do you treat it in s similar way, does it come out the same way, or do you look for something fresh?" The book's intent is also to get people thinking. Engaged. Excited… about seeing images for all their possibilities. Ultimately this is a curatorial decision, no different than how one decides the pacing and presentation of what a viewer encounters in a photography exhibition in a gallery. Rather than feeling like wandering aimlessly through a collection, one should feel guided.
First and foremost, Acton writes from the perspective of a curator. The way he approaches an object is seen through this perspective. He embraces the challenge to define things that are less known, especially from a generational standpoint. He strives to make the cultural references clear, concise, and immediate through his extensive research. For example, if he was told (during his time as a college student) some particular aspect "reminds him of P.T. Barnum," Acton explains, "then I would've already known what that was about". He has done ample research about references like the October Revolution, or aspects of French history, which are not as well known to many American college students in their teens or twenties in order to make the text more accessible.
The reproductions in the book are artfully and skillfully printed. I never felt disappointed in the presentation of the images. I have been disappointed by other exhibition prints in the past, but not here. High quality printing was used to showcase these prominent works of art. A History of Photography at the University of Notre Dame: Twentieth Century, is the first volume in a two volume catalogue of the museum's entire collection, and includes works from the early years of the 20th century by Edward Steichen, Alfred Stieglitz, Eugène Atget, Edward Weston and August Sander. The mid-century is represented by famous names including Jacques-Henri Lartigue,  Henri Cartier-Bresson, Margaret Bourke-White, Robert Capa, Irving Penn, Diane Arbus, Ansel Adams, Alexander Rodchenko, Berenice Abbot , and Hiroshi Sugimoto. The collection continues to expand into the present day with works by Danny Lyon, Mary Ellen Mark, Larry Clark, Sally Mann, Richard Misrach, and Abelardo Morell.
Ultimately, the strengths of this book aside, Acton feels one should see a work of art in person to really understand it. "If you look at a thousand works in person," Acton says, "you know things that you can't even really describe until given the chance. I feel museums should make their collections available to the general public by request – and I recommend people learn from the objects themselves. Photographic prints from film are remarkable," Acton says with reverence and enthusiasm. "One can't know what they're like without seeing them in real life, there is just no comparision. You've got to see the real thing, and if you get excited, you'll want to come see more."
"The objects matter to me," Acton concludes. "These are objects that people made with great care, and people who came afterward took great care of them, and these are objects that are valued. By appreciating the valued things from our predecessors, we can learn about culture, their lives and ideals and I think those are important things to learn."
---
---
A History of Photography at the University of Notre Dame: Twentieth Century
by David Acton
Hardcover, 456 pages, 9.5 x 1.5 x 12.5 inches
Published by D Giles Limited
2020
About the Author
David Acton, PhD., is the Milly and Fritz Kaeser Curator of Photographs at the Snite Museum of Art at the University of Notre Dame. His experience in bringing worldwide attention to a little-known photography collection is exemplified by his catalogue and exhibition Keeping Shadows: Photographs at the Worcester Art Museum (2004)
---
Location: Online Type: Book Review
Events by Location
Post Categories
Tweets
Tags