Book Review: Year of the Beast by Tara Wray
Year of the Beast is a photo diary of 2020 featuring scenes from life in rural Vermont, under a looming specter of doom. It isn't a book about the pandemic. It's a record of a specific time and place as seen through the eyes of one photographer, but with universal themes and universal appeal.
"I can't put this work out without first acknowledging that this has been such a difficult and tragic year for so many people, and yet I've been fortunate," Wray says. "The people I love are healthy and our lives, though cloistered, have remained stable. But it's still been an incredibly difficult, emotionally challenging year for myself and everyone I know. The pandemic, the state of our country, loneliness, gave me so many sleepless nights, worrying about loved ones, the future, the world. During this year, more than ever, photography helped me process fear and uncertainty; it's a release. For one such experience I visited a local swimming hole, watching people enjoying a sunny day, but I felt so many powerful emotions—the beauty and joy of a summer afternoon mixed with an intense sense of foreboding. The title refers to holding these conflicting feelings together in one place and allowing myself to feel gratitude, guilt, and grief simultaneously."
Wray's images are understated in their masterful ability to capture the essence of a place in time she has inhabited. Her work is poetic and easily surpasses her own summary from her Too Tired for Sunshine project statement: "My work is rooted in documentary surrealism. I'm drawn to intense natural light, small details, and use color to evoke mood, atmosphere, and emotion. I'm especially compelled to document to the mundane and absurd aspects of life, and animals, especially dogs." Wray's work often comes across as a form of visual diary, communicating her own experiences through her photographs. Wray's photographic choices suggest emotional states to the audience, often drawing power through the ways in which light and composition evoke feelings that the viewer is not fully aware of. I firmly believe there is something smart yet disarmingly approachable in Wray's oeuvre, she avoids the appearance of perfectly planned and composed shots in favor of the conceptual — and she truly and expertly presents the ideas behind the images. In the book's layout, Wray makes wonderful use of pairing images on facing pages, both for their thematic (often humorous) and visual compliment to each other, and single images facing a blank page to heighten the impact or give the viewer a visual resting place.
Year of the Beast is a photo book made during the pandemic in 2020, not of the pandemic. The book is a visual stream of consciousness. As mentioned at the beginning, it is a chronological diary featuring dogs, twins, and domestic scenes from rural Vermont, under a looming specter of doom. Many of the situations or encounters Wray experienced are surely a shared experience with millions of others. Discovering a new-found sense of what it means to share almost every minute with your family for weeks or months at a time; staring with wonder at the way sunlight bounces across the room (because you've never stood in your kitchen every weekday afternoon for a month), or experiencing feelings of isolation that swing into thankfulness which turn into fear, and back again.   
When asked what the "Year of the Beast" means to her in an NPR feature, Wray says, "Photography helps me process fear and uncertainty. This has been such a difficult and tragic year for so many families, and mine has been very fortunate. I feel extremely grateful that the people in my life are healthy, that we have food security, and a safe, stable home. But it's still been an incredibly difficult, emotionally challenging year. The pandemic, the state of our country left me with feelings of dread and sorrow and foreboding, and gave me so many sleepless nights, more this year than any other I can remember, even during periods of my life that were more personally challenging to me. I'd take photos of people at a local swimming hole, just enjoying a sunny day, and I'd feel so many conflicting emotions — the beauty and joy of a summer afternoon, but also this intense existential dread. That's what the title refers to."
Tara Wray has notably worked on the acclaimed project: Too Tired for Sunshine in 2017/2018 which documented the beauty, darkness, and absurdity of everyday life, as seen through the lens of her own struggles with depression. Wray received an overwhelming wave of support and she used her platform to help people with depression by offering a place for collective creative expression. She also hopes to reduce the stigma of mental illness and open a dialogue about depression and art with her site, Too Tired Project, and the Instagram account Too Tired Project. Year of the Beast is one of the first three books being published by her own imprint, Too Tired Press.
---
---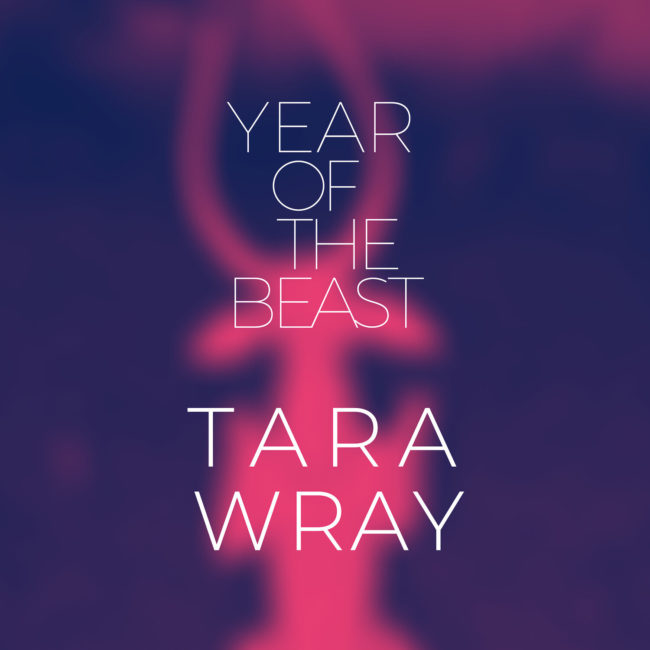 YEAR OF THE BEAST
by Tara Wray
80 pages / 8 x 8 in. / Perfect bound / Signed /Softcover
First Edition limited to 100 copies
ISBN: 978-0-578-82459-8
Published March 2021
Tara Wray is a photographer, filmmaker, and founder of the Too Tired Project, a non-profit arts organization working to de-stigmatize mental health issues by bringing them out in the open through photography. Her most recent photo book is Year of the Beast, published by Too Tired Press in 2021. Other books include Too Tired for Sunshine (Yoffy Press, 2018), El Dorado Freddy's (Belt Publishing, 2020, a collaboration with writer Danny Caine), as well as several limited run artist books. Recent exhibitions of Too Tired for Sunshine at Kunst Haus Wien, Museum Hundertwasser, Vienna, Austria; Brush Art Gallery at St. Lawrence University, Canton, NY; Christel DeHaan Fine Arts Center Gallery, University of Indianapolis, Indianapolis, IN. Personal work featured on NPR, Vice, Huff Post, Washington Post, Vogue Polska, and more.
---
Location: Online Type: Book Review
Events by Location
Post Categories
Tags