Book Review: Black Diamonds by Rich-Joseph Facun
Black Diamonds has been on my mind ever since opening the pages, viewing the photos, and reading the heartfelt and sanguine words from Rich-Joseph Facun, and the essay by Alison Stine. The images are penetratingly beautiful. It's powerful stuff. It touched me. 
Black Diamonds is a personal project, and as a person of color, Facun has experienced his community differently than the stereotypes of race, religion, gender, and politics attached to the area by outsiders. Facun is not originally from the Appalachian community where he lives, yet his work bridges the gap of an outsider. Life in Appalachia, with deep historic ties to the coal industry, is often misrepresented by crude stereotypes, and amplified consistently in entertainment and news media. But in Facun's interactions, the simple needs of day-to-day survival loom larger than the abstract issues of race, gender or politics. These images "strive for an understanding of people and place in these rural, isolated foothills pocked with poverty – where a heritage of hospitality, not hate, is an unspoken psalm." 
A great portrait imparts a sense of who the person 'is', not merely what they look like while sitting in front of a camera. I especially see this in Facun's portraits. I'll paraphrase and repeat a wonderful review comment made by Odette England here: Whether these 'penetrating yet grey-washed-like-a-favorite-t-shirt photographs' were made after brief encounters or repeated visits, he 'sees into their souls, who they are, rather than what they do or where they live. Erik, whose forehead may read 'Damaged', has eyes which speak only of wisdom and care'. Facun's portraits feel comfortable, and familiar. Doesn't that girl with the blonde hair work at the grocery? My Aunt Margaret had glasses just like those… remember when we were kids and rode our bikes around town until sunset? While I recognize these semi-fictional examples are not what many people have experienced in life, there are just as many people in small towns like me who have. Facun has hit the right note to harmonize with the song of life.
Stine's essay helps frame an underlying sentiment in Facun's work – this is home. This is their community. When hard times hit, support can come from unexpected people and sources. Living can be hard as hell, but it can help you realize what the most important parts are. "Those who have the least give the most", she writes. "And I have been permanently marked, changed forever, by the life I have lived here," she says. "Yes, there is a great struggle. There is also beauty so deep it is almost unfathomable, and often, the two at once – a fracking pad in the fairyland hills, a collapsing shed beneath a dogwood in bloom, beautiful children who are very thin, beautiful adults with lines on their faces that look much older than their years." I felt drawn to Facun's photos and Stine's words like hearing a familiar story. They both ask the viewer to look closely and witness the people, the struggle, the lives, and the love.
---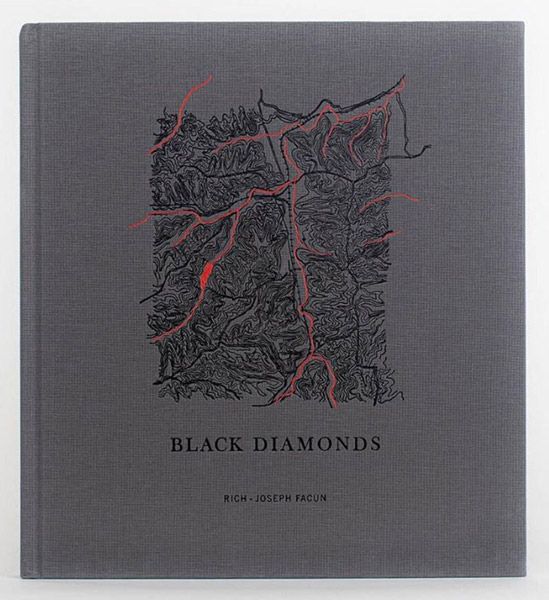 Black Diamonds
by Rich-Joseph Facun
60 color photographs
3 historical photographs, courtesy Little Cities of Black Diamonds Council
Essay by Alison Stine
Hardcover, 10 x 11 inches 128 pages
First Edition of 1150
Publisher: Fall Line Press 
---
Rich-Joseph Facun is a photographer of Indigenous Mexican and Filipino descent. His work aims to offer an authentic look into endangered, bygone, and fringe cultures—those transitions in time where places fade but people persist. The exploration of place, community and cultural identity present themselves as a common denominator in both his life and photographic endeavors.
His photography has been commissioned by numerous publications, and has been recognized by Photolucida's Critical Mass, CNN, The Washington Post, Feature Shoot, The Image Deconstructed, The Photo Brigade, Looking At Appalachia, and Pictures of the Year International. 
His first monograph with Fall Line Press, Black Diamonds, was released in 2021, and featured as a book of the month by Charcoal Book Club.
---
Location: Online Type: Book Review
One response to "Book Review: Black Diamonds by Rich-Joseph Facun"
Events by Location
Post Categories
Tags