Photo Art Fair 2nd – 6th May 2013 London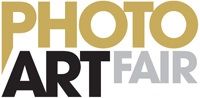 The Photo Art Fair is a five-day exhibition of some 2,000 carefully
curated, collectable works from up to 200 international photographers. As a
brand new show, Photo Art is designed to provide visitors with the unique
opportunity to purchase affordable and collectable photographs DIRECT from
both undiscovered and also well-known artists.
The inaugural event will be held in an 8,000sqm event space in Bloomsbury
Square, London WC1B, 2nd – 6th May 2013 and is a celebration of photographic
art throughout the eras of photographic art and across all genres from
classic prints to hitherto unseen contemporary photography.
Photo Art will extend a totally democratic experience to both existing and
prospective collectors of photography in a stimulating, informal and highly
original environment.
Photographs will range from £500 to £150,000, giving entry level excitement
and also high-end investment opportunities.
Visitors to the Fair will have the chance to explore all aspects of the work
as a true art form. The photography selection will be truly inspiring and
will have the potential to add a real aesthetic difference to homes and work
spaces.
For more information : http://www.photoartfair.co.uk
---
Posted in England, London, United Kingdom | Tagged