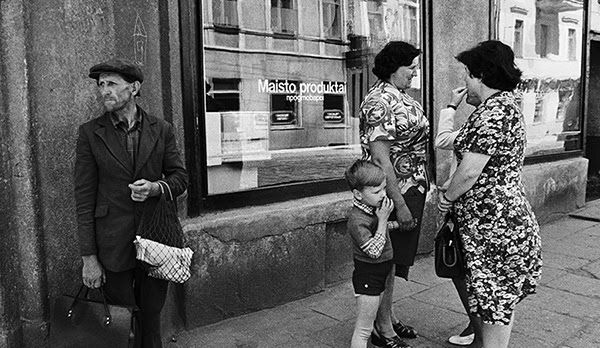 KAUNAS STREET PHOTOGRAPHY
+ LT PINHOLE
6th February – 16th March
Following the exhibitions at Harbour Arts Centre in Irvine, we bring a selection from these two exhibitions to Glasgow to kick start a tour of other Glasgow Arts venues. Lithuania's strong humanistic genre in the Black and White tradition of the 'decisive moment' is captured in the work of these three important image-makers: Romualdas Rakauskas, Romualdas Pozerskis, and Gintaras Cesonis. LT Pinhole includes work by artists linked through the creative exploration of cameraless photography, with unique formal and poetic results – includes Darius Kuzmickas, Petras Saulenas, and others. Some of the works are for sale through Street Level's shop.
Gallery 103
Trongate 103
Glasgow G1 5HD