Melanie Cleary @ ERDMANNCONTEMPORARY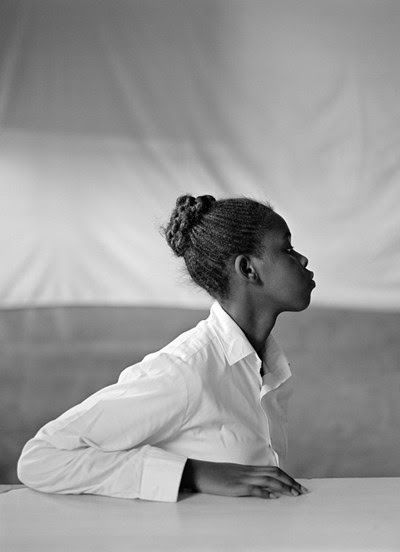 Melanie Cleary – Another Day
6 May – 30 May 2014
Opening reception on Tuesday 6 May (6-8pm)
Inspiration for Another Day presented itself in the form of undated, black and white contact sheet prints framed and installed in the foyer of one of the oldest special needs children's homes in South Africa. It was 2011 and Cleary was on a job, commissioned by a client to photograph the building.
She knew that she had found her next series, an inspiration and simultaneously a challenge. Working in black and white film was a departure; she also wanted to interrogate and illustrate the classicism of the medium, capture the personality of each of these children, and reflect their unencumbered youthful spirit.
Over a period of three years, she came to know the children. The collection of photographs illustrates how she familiarized herself with the greater environments of the school and its facilities and observed how the children interacted with each other and in their surroundings. She developed a unique relationship with each of them, they came to trust her. In time, her presence had blended into their everyday lives. She took her first portrait when it became clear that the novelty of seeing her with a camera had disappeared, it was just like another day.
ERDMANNCONTEMPORARY
84 Kloof Street, Gardens, Cape Town, 8001
---
Posted in Cape Town, South Africa | Tagged