Book Review: Those Were The Days When I Used To Drive Around With A Horse's Head On by Espen Ramberg Krukhaug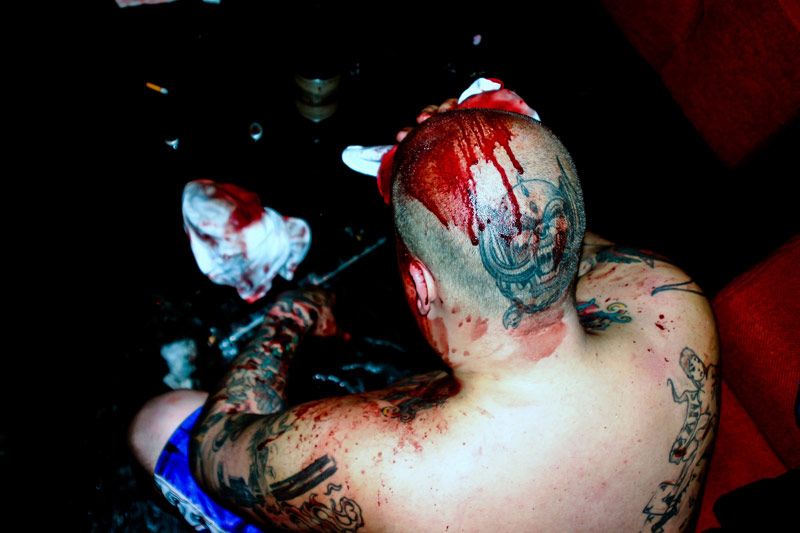 I love music. I love metal. I love punk. I've always gravitated toward the heavier side of music and the heavy/extreme music scene in general. "Those were the days…" is a book through the perspective of a person who has toured with bands. If you're expecting crystal clear photos of bands that give you pangs of nostalgia or the spark to say "Hey, I have their first CD and it's awesome…" You will be sorely left out. It took me a few viewings to figure out what this book was about and I think I nailed it. This book is breath you take when the after party is over. This book is the desolation of staring out into the street at no man's hour and realizing everyone is in bed and you could be the only person awake for several city blocks.
I grew up playing in bands in NYC and the feeling I get from these pictures hits close to home. The show is over, the gear is loaded up, you've said your goodbyes to the people who were gracious enough to come, and now all that's left is to try and find something to do with that post show restlessness. Sometimes it leads to exploring, getting a bite at a diner, or falling asleep in your car. Other times it leads to having a different perspective on things at 4AM on what could be a week night. This book encapsulates all of that. There are no rock god photos in here. This book isn't backstage at the Motley Crue show. This is the unknown. You'll find city views, street shots in not so nice neighborhoods, fans, teen angst emerging like fiery lava spouting forth from an erupting volcano through a swirling moshpit, and the chaotic rock show feeling that anything can happen at any given moment.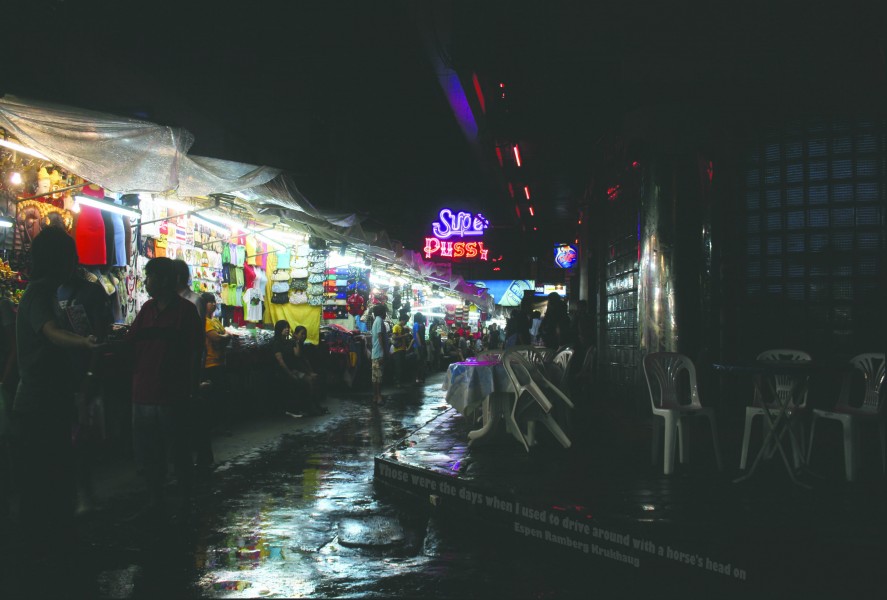 The book is put together very well and makes a great conversation piece. The cover that reads "Super Pussy" in the distance is extremely intriguing to say the least. As far as photo selection goes this book takes you on the ups and downs of witnessing life on the road. There's new places only to be explored after the sun goes down, tired eyes, strangers, and most important the feeling that whoever is in these photos are there to have a great time.
Those were the days when I used to drive around with a horse's head on
by Espen Ramberg Krukhaug
Einer Books
2014
For more info and to buy the limited edition book: http://www.einer-books.com/product_detail.php?pid=18
---
Posted in Photographer | Tagged Book Review