Book Review: Photographic Composition Principles of Image Design by Albrecht Rissler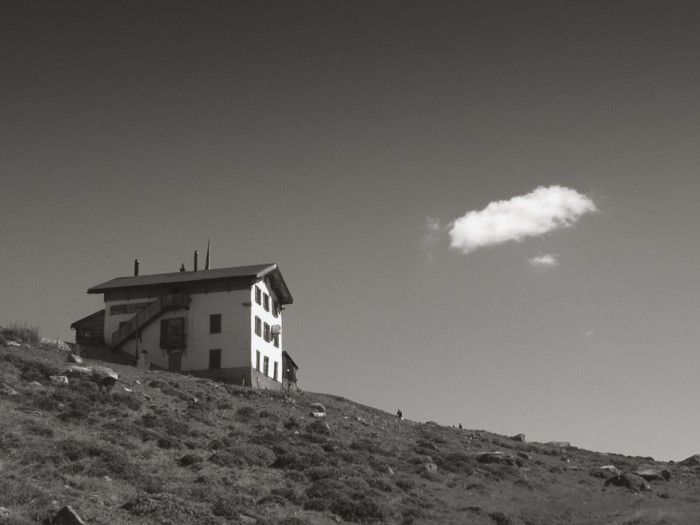 Albrecht Rissler worked as a professor of drawing and illustration at the University of Applied Sciences in Mainz, Germany. The subject of image composition, I read, "often informed by photography, is a key topic in his courses on illustration and in his publications."
Isn't image composition a bit of a big word when it comes to photography? For what photographers basically do is to frame. As John Szarkowski once penned, the photographer's "central problem is a simple one: what shall he include, what shall he reject? The line of decision between in and out is the picture's edge. While the draughtsman starts with the middle of the sheet, the photographer starts with the frame. The photograph's edge defines content."
Albrecht Rissler defines composition as "bringing together individual elements into a cohesive whole" and does not differentiate between painting, drawing, graphic design, and potography. In all of these fields, he writes, "composition pertains to the organization of two-dimensional elements within a predefined image-area."
Agreed yet I do prefer "framing" to "composing" when trying to characterise what a photographer does. But let us not split hairs for I do find Photographic Composition an inspiring work.
Interesting perspectives, I thought, when leafing for the first time through this tome. Quite some of them I liked, there weren't any that I immediately rejected. Of the ones that made me pause, "Light Spaces" on pages 128/129 particularly fascinated me. Both photos depict scenes from the beach. From the accompanying text I learn that the beach on page 128 is near Conil de la Frontera in Andalusia, the one on page 129 is on the French coast. "The sand reflects the intense summer sun. The farther away the people are from the camera, the more they are enveloped in fine haze. In both compositions the sky takes up two-thirds of the image area and the horizon line is shifted toward the bottom."
What I thought particularly fascinating was the effect these two pics had on me. At first glance it felt like this was probably the same beach. When however I started to really look I saw that the beach in Andalusia was surrounded by hills (and by "groups of trees, sand dunes, and a small hamlet with a tall tower" the accompanying text reads – I'm not sure I would have been able to identify all that without the text) and that there was no visible horizon on the French coast beach.
One of the more intriguing experiences was to discover how the combination of words and image made me see the image differently. Take for instance the photo taken in Bettmeralp that shows a house and a passing cloud. Without taking note of the words that accompany this pic I simply noticed the house and I noticed the cloud, I did not connect the two, it did not occur to me that "they belong together". I'm not even sure that they do. When however I read the heading "pairs" I all of a sudden saw a connection. And I liked what the words had made me see.
Photographic Composition is divided into the following chapters: "Why compose?", "The Image Area", "Diagonals", "Perspectives", "Lattices", "Cropping", "Contrast", "Light and Shadow", "Sharpness and Blur", "Texture", "The Right Moment".
Albrecht Rissler provides with Photographic Composition a most useful study in awareness. I highly recommend it.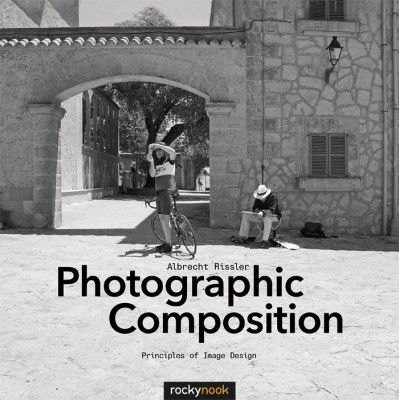 Photographic Composition
Principles of Image Design
by Albrecht Rissler
For more information and to purchase the book: www.rockynook.com/shop/photography/photographic-composition/
---
Posted in Photographer | Tagged Book Review