Interview with photographer Gabi Ben Avrahahm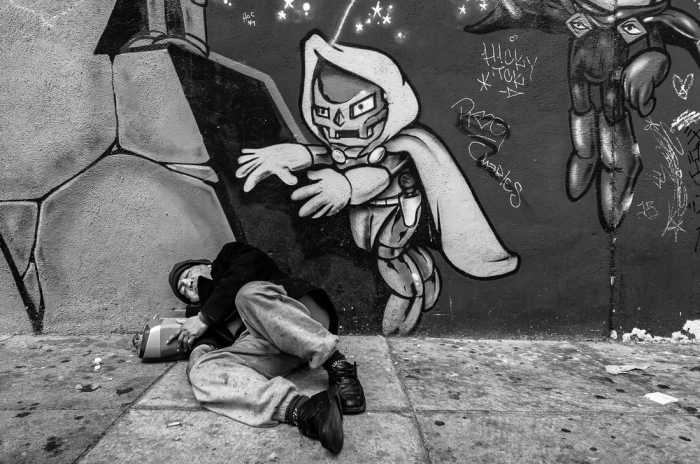 F-Stop Magazine: How did you first become involved in photography and what led to you working in this medium as an artist?
Gabi Ben Avrahahm: It all started long ago but I did not know it was "it". During the 1980's I photographed using film cameras. Even then I used to wonder in the streets of Tel Aviv in search of the extraordinary.
I was attracted to photography in urban surrounding. I did not touch a camera for 20 years until I received a digital camera as a gift for my birthday from my wife 4 years ago. The camera is my working tool by which I make a moment eternal from my point of view.
F-Stop: Looking through your work you seem to primarily make "street" photography. What draws you to that way of making photographs? Do you have a particular subject or idea that you like to capture?
GBA: I believe one must find the place where he feels the most comfortable. For me it is the street. I am excited to wander throughout the streets towards my new adventure. It changes constantly: situations, people, light. It is very dynamic and therefore interesting. I wait for things to happen and they always do. I try to achieve photographs which are a combination of the 'decisive' moment with mis-context and a feeling of surrealistic disorientation. I try to make the spectator uncertain of the familiar and create a new vision of reality.
There is always a story to catch. The street is not a studio. Sometimes I stand and wait for things to converge – a cyclist, a dancer, a child – moving along. They are not aware that they are moving towards a certain object, but I am. Via the camera lens I am constantly looking around me, searching for that moment that will never return, unless I catch it. When pushing the button, I try to make some sense, restore order to the chaotic scheme of things in the composition. The components 'speak' with each other in a special dialogue, either by color, shape, or light. Capturing the elusive, special moment after which things will never be the same and making it eternal – that is my goal. Forgotten, transparent people in urban surroundings are being granted their moment of grace. The shadows, fragile outlines, reflections within daily lives that are not noticed in the busy and thick urban landscape and sometimes are even crushed by it – these are precious to me.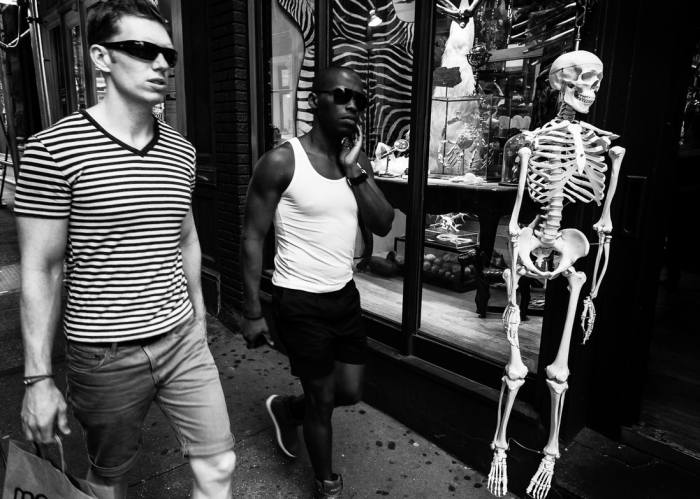 F-Stop: Your images have a really strong and consistent vision to them, how did you find your personal style or voice in making street photography?
GBA: My personal style has changed and developed during time according to the exposure to the art world, other artists' works and theoretical and practical knowledge of photography. First, I was looking for shadows and reflections, I exercised some techniques and focused on different issues such as complicated compositions, working with light and finding a story with an idea, till I found my own style.
F-Stop: Can you discuss your process for making these images?
GBA: Like a fisherman who goes to his daily work without knowing what he will catch, I take my camera and dive into the streets without knowing what will happen 5 minutes later. It is an adventure. I have my favorite places and I never come with the same photos. It is always different: the people, the light and shadows, the atmosphere. This is the fun part. The hard part is when I come home and try to make a selection of the best photos. I try to make minimal editing in the post-processing stage. When I do not find a reason for color I use B/W.
F-Stop: Do you have a favorite image in your "Street Portfolio"? If so, which one and why is it the image that speaks to you most?
GBA: There is no particular image. Nevertheless I like very much my shadow image called "séance", which connects the two worlds: the real world and the shadow world and therefore enables everyone to create his own story.
F-Stop: What do you hope people see or feel or perhaps learn when they look at your photographs?
GBA: I hope people will be able to see reality through my surrealistic point of view and feel whatever I try to show them in the image, even if it makes them uncomfortable.
F-Stop: What are you working on now?
GBA: I have just returned from Cuba and nowadays I am working on my second Cuba series. I also shoot in various religious ceremonies and cults as a long-term project.
F-Stop: What photographers or other artists inspire you?
GBA: Henri Cartier-Bresson, Alex Webb, Felix Lupa, Steve McCurry.
For more of Gabi Ben Avrahahm's work: www.gabibest.com
---
Events by Location
Post Categories
Tweets
Tags