Book Review: Grönland by Ulrike Crespo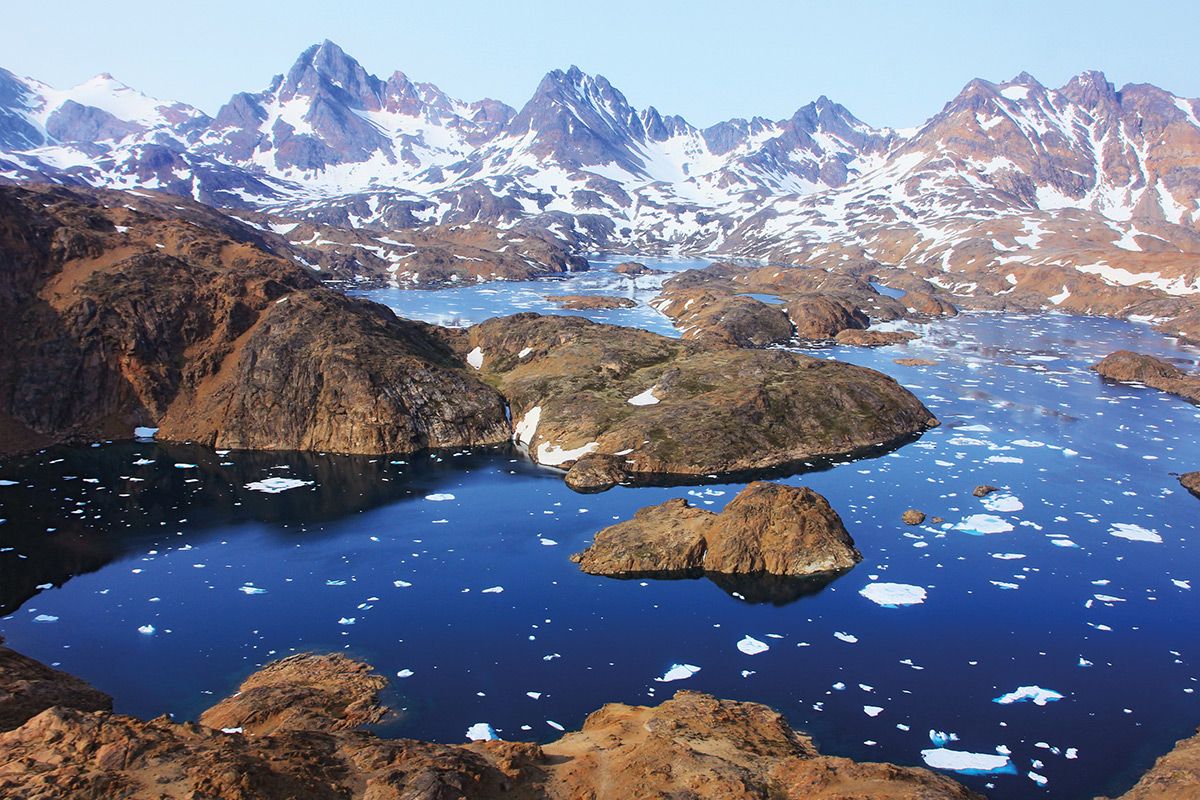 Grönland (Greenland) is a tome in German and English by Ulrike Crespo (1950-2019) whose background in art history, archaeology and psychology seems to have influenced her photographic work. To me at least, the cover and pic number 6, for instance, look as fascinatingly indecipherable as our unconscious.
What attracted me first and foremost to this book is pic number 2. It accompanies me since I first laid eyes on it. How come? I do not know but I can of course guess. It looks like toyland to me – and the colours contribute to that impression. Moreover, it makes me wonder who inhabits these houses, what do the people living there do, think and feel? This book doesn't give answers, instead it is showing us landscapes and seascapes. In so doing Ulrike Crespo is emphasising what I did not expect – and I'm pleased for it helps me to get out of the prison of my head.
These photos do not need captions, they are invitations to contemplate the magic of planet earth. My daily problems and preoccupations disappear when looking at what Ulrike Crespo had decided to document. I feel entranced and in awe of such beauty. And with no desire to put anything into words, to look and see feels enough.
What do I associate with Greenland? Ice, cold, snow, emptiness, a vast territory, people who are dressed like astronauts. This tome however is devoid of human beings, Ulrike Crespo aimed her lens mostly at icebergs. The photos were taken from helicopters and from rubber dinghies.
Journalist Freddy Langer contributed a most useful text on Crespo's icebergs that adds, among quite some other things, a dimension to these impressive pictures that photographs by themselves cannot provide – sounds. "Sometimes there is a tinkling sound from the ice. Very gentle. And very quiet. And then along the shoreline of the polar current delicate chunks of ice that resemble floating shards hit each other. Strange formations with narrow arms and wide fins, the remains of what were large floes formed by current, wind and time into etheric looking sculptures. Some of them look like small loaded boats, others like corals except they are transparent and more fragile. And their sound does not at all resemble trhe chink of ice cubes in a whisky glass. It is higher. Much higher. It sounds more like the tinkling of those small bells that sheep grazing on meadows wear around their necks."
With this in mind, I am given the chance to see again different photographs for they now seem to be accompanied by "a soundtrack for the dramatic images forming the backdrop."
Pictures make one see. Not necessarily what Ulrike Crespo has seen but what she wanted us to look at. We do however only see what we know, as Goethe once penned. Freddy Langer provides us with a variety of aspects related to icebergs that make a more informed reading of these photographs possible. For instance: "From the moment that they are thrust into the sea by the glaciers they begin to disintegrate" – an information that makes me immediately visualise a sequence of moving pictures in my head. Or: "But the sea ice is also melting. Due to the rising temperatures the freeze sets in later every autumn and the thaw is earlier every spring, the ice layer is getting thinner and thinner and is disintegrating faster and faster."
Beauty defies definition yet it can be shown, felt and understood. Grönland is not only an aesthetic pleasure par excellence but has the potential to educate us. What a tragedy, we might exclaim when looking at Ulrike Crespos fabulous photographs, if this miracle were to disappear.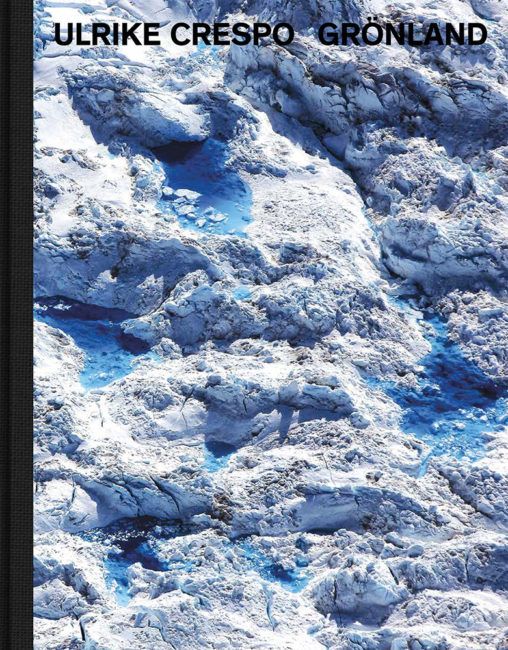 Grönland
by Ulrike Crespo
Kehrer Verlag, Heidelberg 2020
www.kehrerverlag.com
---
Location: Online Type: Book Review, Landscapes
Events by Location
Post Categories
Tweets
Tags