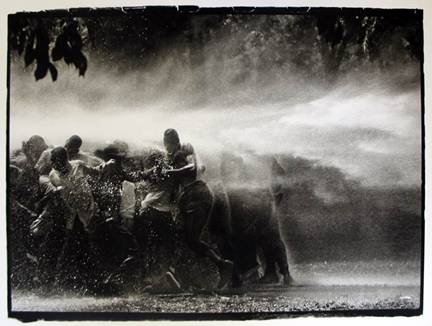 1963
May 9 – July 6, 2013
1963 was a year when everything changed. It was a roller-coaster time in American political and social history, when our nation experienced civil rights protests, the start of Beatlemania, and growing involvement in Vietnam. Martin Luther King, Jr.'s "I Have a Dream" speech in Washington, D.C., brought enormous hope. And then, in the final months of the year, the assassination of President John F. Kennedy plunged the country into darkness, abruptly halting an age of innocence.
Bringing together more than 40 photographs depicting events from this watershed year, Howard Greenberg Gallery will present 1963 from May 9 through July 6, 2013. An opening reception will be held on Thursday, May 9, from 6 to 8 p.m.
Howard Greenberg Gallery
41 East 57th Street, Suite 1406, New York