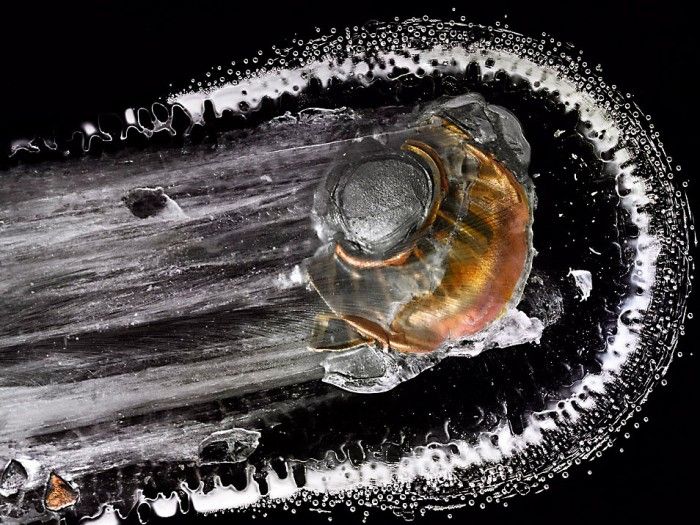 Internal Ballistics: The Photography of Deborah Bay and Sabine Pearlman
February 4-March 30, 2014
wall space gallery opens its photographic programming of 2014 with a two-person exhibition on the discomfiting beauty of morally fraught objects: bullets. Gallery artist Deborah Bay will exhibit her series The Big Bang, examining power, violence and energy. In a multi-layered visual exploration of how bullets shatter bone and muscle, Bay utilized Plexiglass to clarify impact patterns. By isolating the casings and destruction from any living target, Bay's photographs simultaneously invite the viewer to detach from the human meaning of projectiles and to contemplate a willful ignorance of violence. In Ammo, guest photographer Sabine Pearlman has bisected WWII rounds to expose the toy-like innards of unidentified bullets. In Pearlman's photographs, the viewer is compelled to admire the craftsmanship and and intact delicacy of objects whose raison d'etre is obliteration.
Reception – Friday, February 21, 6-8pm
Artist talks – Saturday, February 22, 2-3pm
wall space gallery
116 East Yanonali Street C-1
Santa Barbara, CA 93101