Book review: Real Pictures: Tales of a Badass Grandma by Peggy Nolan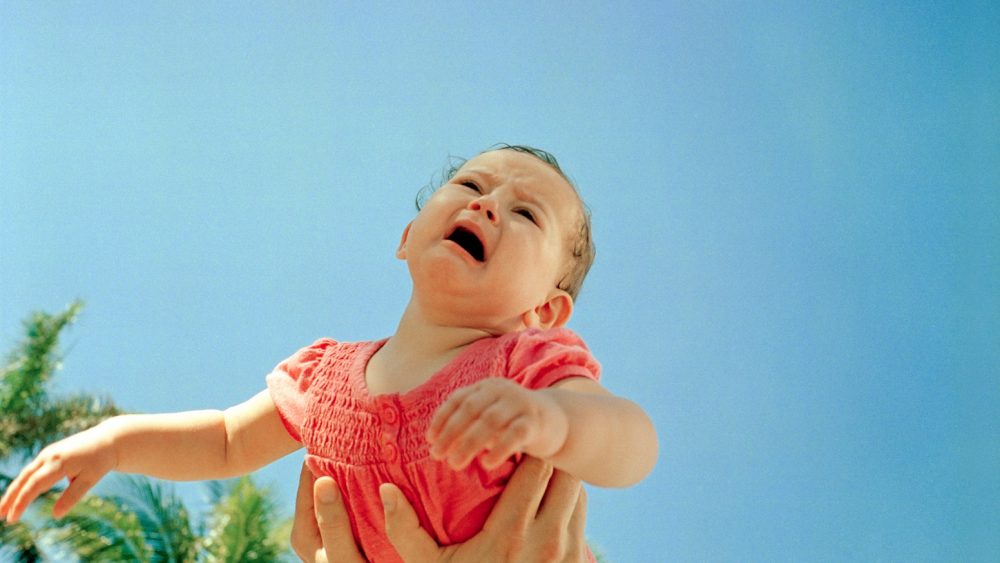 The rough, coral-red fabric cover for this book matches a photo album in my parent's home. My own childhood is documented inside that album, and several more like it with photos of birthday celebrations, first-day-of-school portraits, and me at five years of age holding a banana while standing next to an incredibly tall sunflower.
My parent's albums contain no photos of painted sub-flooring with a puddle of liquid (juice? pee?), there are no breast-feeding portraits, no images of reclining adults reading newspapers, infants squished between them on the bed and a scattering of legos across the room. Peggy Nolan took those photos. Nolan took photos of the scenes that happen every day. Raw, honest scenes such as childbirth, upset/mad/tired/crying children, or beautiful light streaming into a bedroom as seen from beneath a crib: misplaced blanket, dust bunnies and chipped paint visible for all to see. She also shot wonderfully touching photos of a baby rolling over, a young child getting dressed, and the swirls of a toddler's hair.
In the early 1980s, when Peggy Nolan's youngest child was around three, her father gave her a 35mm Olympus camera to take pictures of his grandchildren. From her first shot, Nolan was hooked. She spent several decades honing her skills as a photographer, documenting her growing brood in black and white film which she developed in her laundry room turned darkroom. The photographs were made into family albums but never shared with the general public.
As her children grew up and started moving out, Nolan continued to develop her craft, earning a BFA followed by an MFA. Inspired by the work of Stephen Shore, William Eggleston and Nan Goldin, she began shooting in color in natural light, focusing on her now empty house and the mundanities of everyday life. In 2004, when her first grandchild was born, followed by the arrival of six more, Nolan started photographing her adult children and their offspring from the perspective of the family matriarch.
Nolan writes: "This is a book about how a very large family and their many partners and offspring get through the day. There are babies being pushed out and food being cooked and dreamers staring at the ceiling. There are empty beds in good light. This is how I see the folks I love and sometimes not even like so much. …It has been quite challenging to make pictures about grown children with lives of their own. They no longer slouch on my old saggy couch and bitch about going to school.  Their body language is more subtle, their worries more profound."
Real Pictures features essays by Bonnie Clearwater, an American writer, art historian and director and chief curator of the NSU Museum of Art Fort Lauderdale, and Suzanne Opton, an artist and recipient of the 2009 Guggenheim Fellowship. Also included is an essay by the photographer's son, Abner Nolan.
Nolan's willingness to document and share images that impart the joys and suffering of childhood and parenthood are inspiring. Any of us who have children, or once were children, can recognize the honesty and frankness of her work. Intimacy is created by truly looking and paying attention to another person, and it is apparent in Nolan's Real Pictures that a lot of love and attention was put into capturing the fullness of their lives and the intimate bonds within.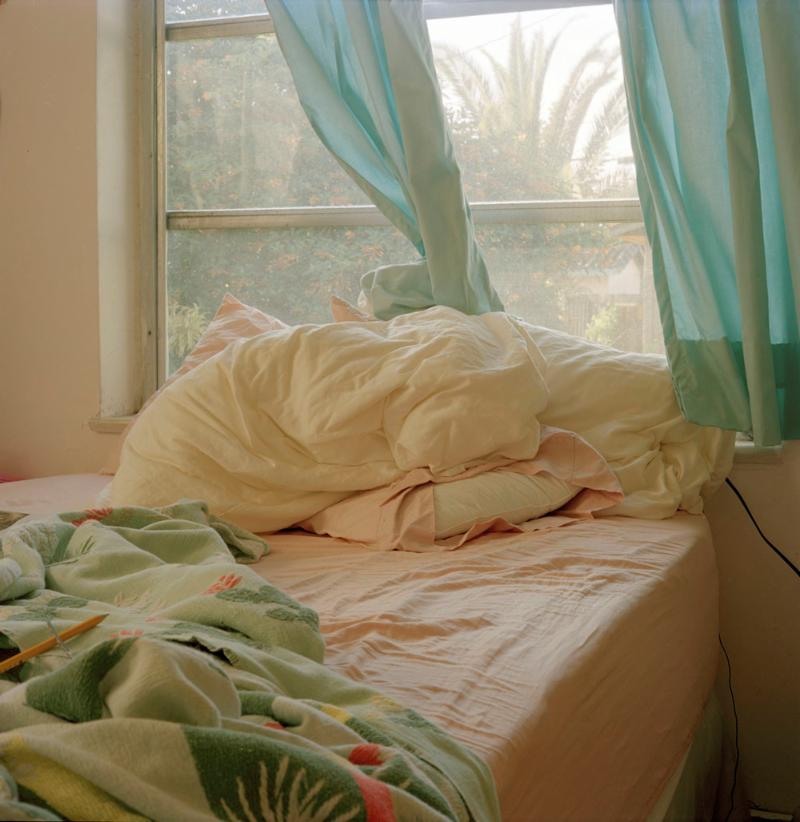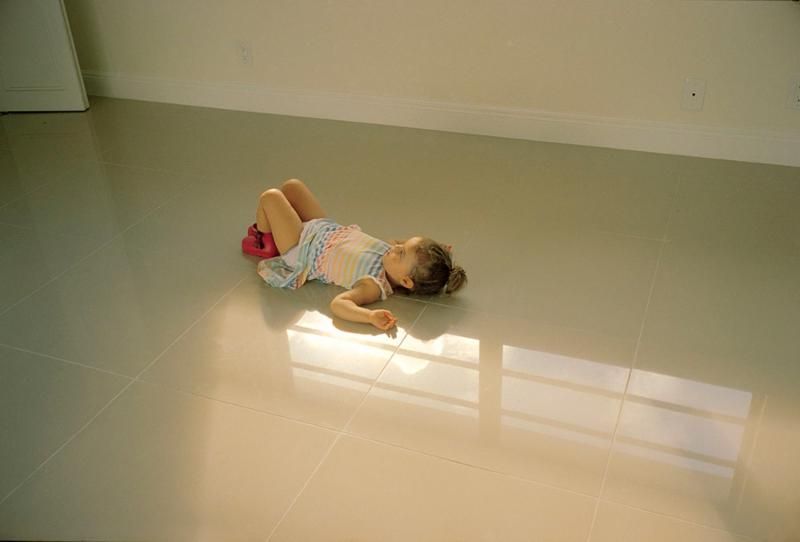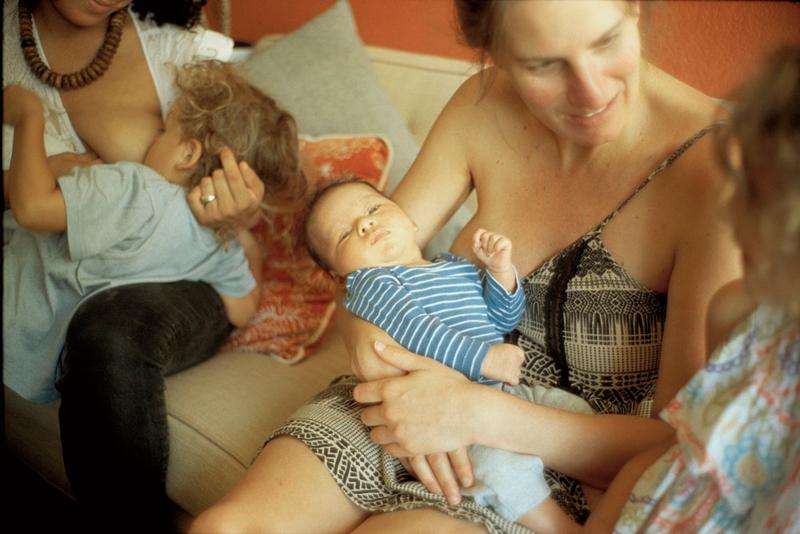 ---
Real Pictures: Tales of a Badass Grandma by Peggy Nolan
Hardcover
978-1942084570
130 pages
10 x 8 inches 
---
Peggy Nolan is a woman with a keen sense of adventure, a passionate love of life, and endless energy. She discovered photography fairly late in life and has been inseparable from her cameras ever since. Her work has been shown in museums that include the Museum of Modern Art ("Picturing Modernity"), Norton Museum of Art in West Palm Beach, and more. Her work can be found in the collections of SF MOMA, Norton Museum of Art and Martin Z. Margulies in Florida.
To purchase this book, please visit Daylight Books website: https://daylightbooks.org/products/real-pictures
---
Location: Online Type: Book Review
One response to "Book review: Real Pictures: Tales of a Badass Grandma by Peggy Nolan"
Events by Location
Post Categories
Tweets
Tags